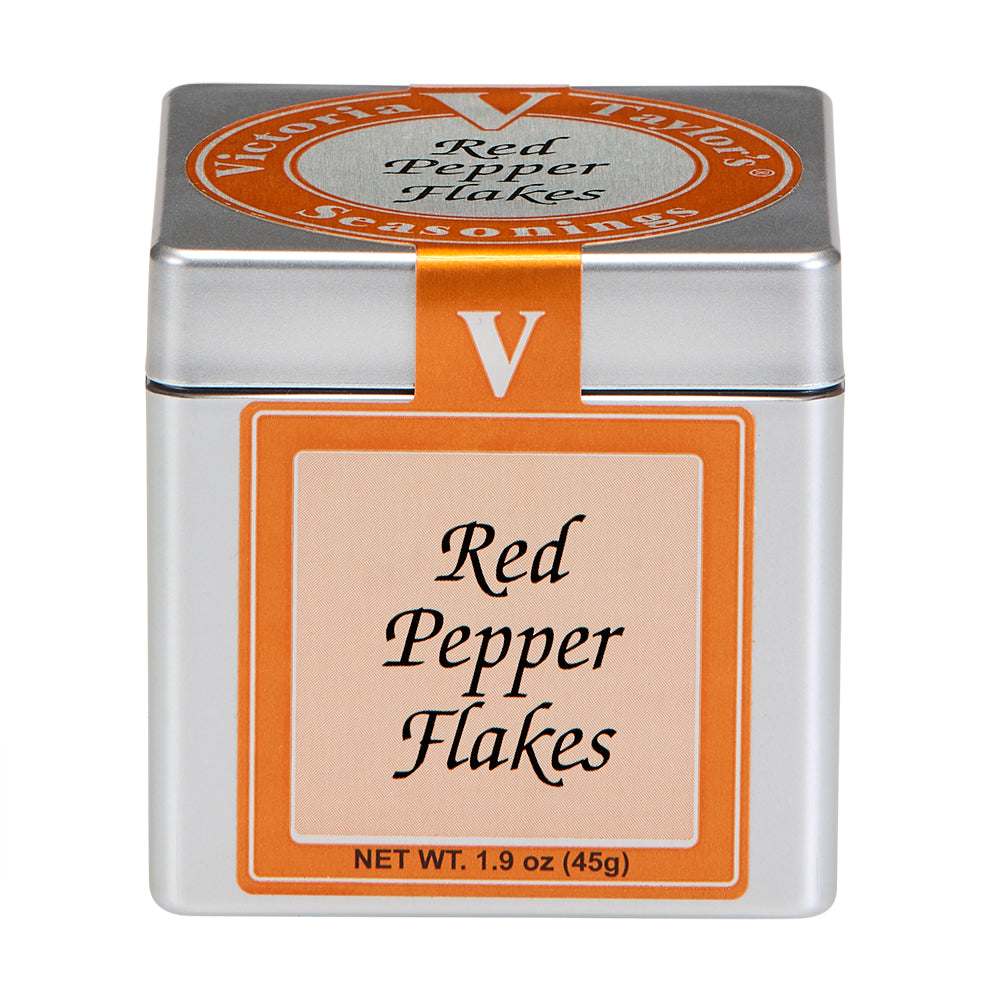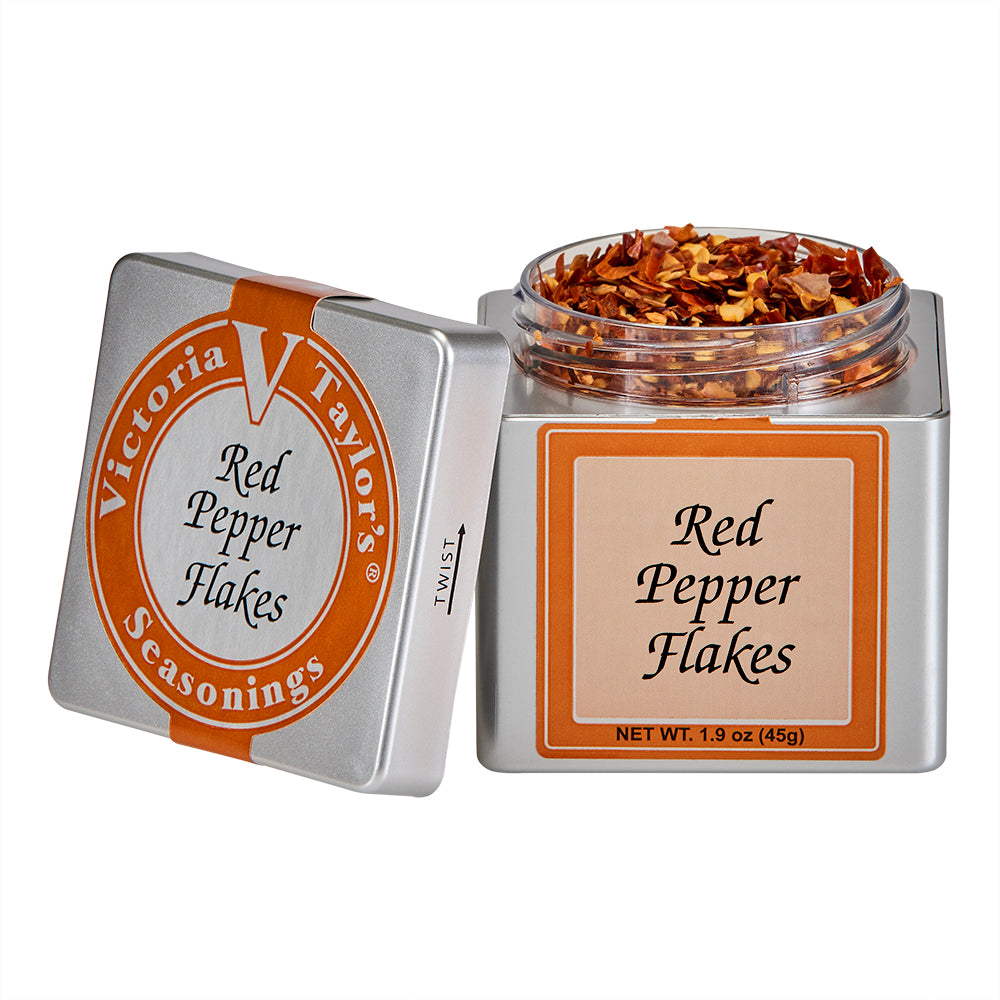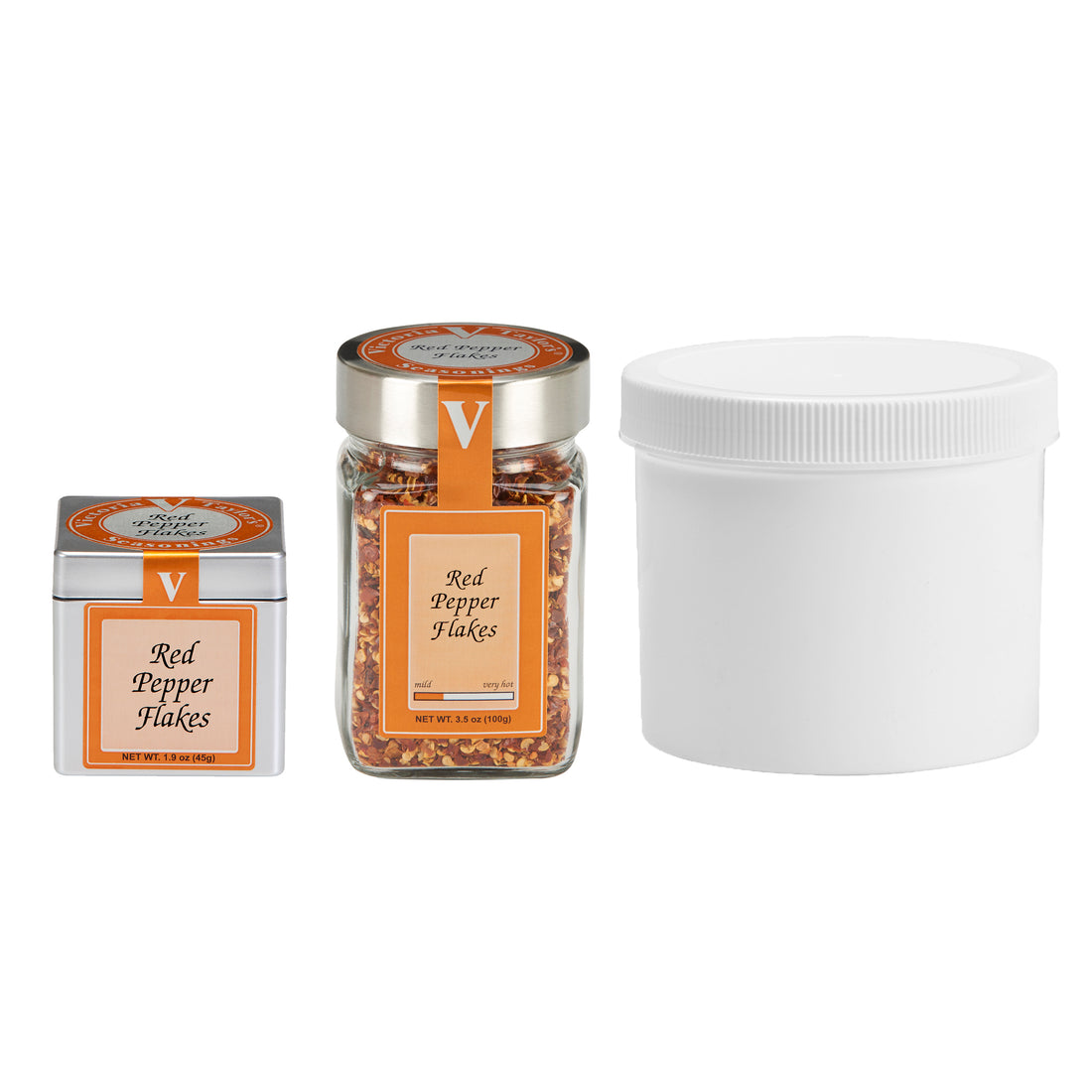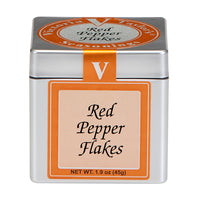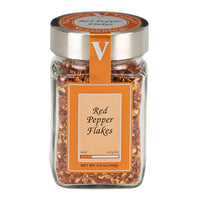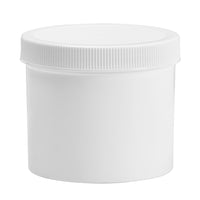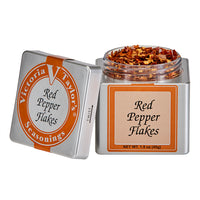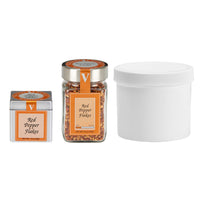 Victoria's Red Pepper Flakes are a staple in the kitchen. As a huge fan of Red Pepper Flakes, Victoria has learned that the red pepper flakes available today vary widely when it comes to quality and flavor. After an exhaustive search, she chose these as the very best. With a mild heat, 3 on a scale of 10, and a pleasing depth of flavor, they are a great addition to pasta, pizza or any favorite dish.
Red Pepper Flakes.

Processed in a facility with products that may contain Dairy, Sesame, Soy, and/or Wheat.
Featured Recipe
Spicy Sautéed Greens
You can make this dish with any greens you have on hand, spinach, kale, swiss chard, or collard . The softer spinach and chard make for a silkier dish, while sturdy kale and collard greens give it more heft. Just adjust the cooking time as needed to make sure your greens are thoroughly tender.
RECIPE