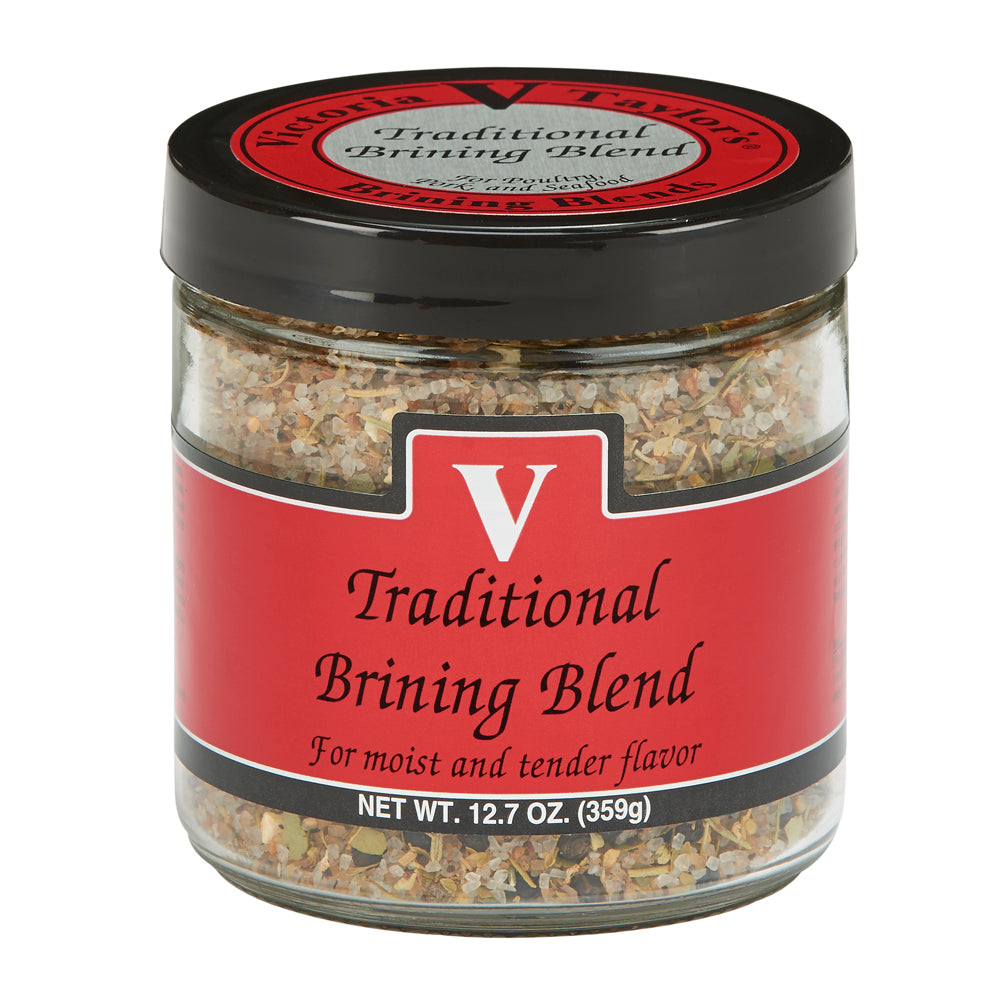 Traditional Brining Blend
Our Traditional Brining Blend brings together garlic, rosemary, citrus and a hint of allspice berries for a classic taste. It's a perfect fit for holiday turkeys and chicken.
Sea salt, demerara sugar, spices (allspice, black pepper, rosemary, thyme, sage, bay leaf), citric acid, garlic, orange peel, rosemary and allspice extract, garlic oil.

Processed in a facility with products that may contain Dairy, Sesame, Soy, and/or Wheat.
Featured Recipe
Brined Chicken and Potatoes with Caramelized Lemon
This might be the easiest chicken and potatoes recipe, ever. Tender roasted chicken and luscious potatoes are infused with brining flavors and caramelized lemon.
RECIPE