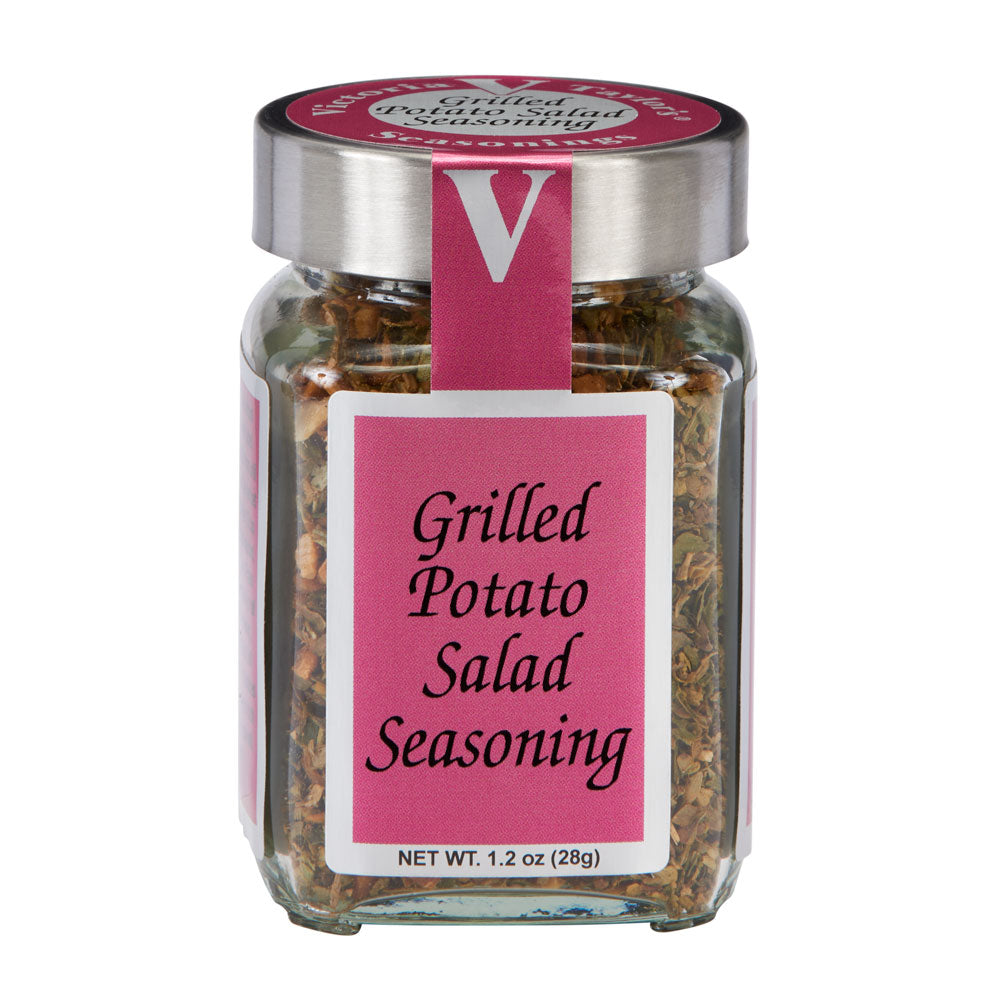 Grilled Potato Salad Seasoning
This is a bold and versatile blend of classic Italian herbs and spices dominated by oregano and garlic. Large pieces of herbs and garlic add great texture and flavor which are perfect for grilled potato salad. Also sold as Mediterranean Seasoning.
Vegetables (garlic, parsley, green onion), spices (basil, rosemary, oregano, black pepper, thyme, chili pepper, sage), sea salt.

Processed in a facility with products that may contain Dairy, Sesame, Soy, and/or Wheat.
Featured Recipe
Grilled Potato Salad
This grilled potato salad offers a range of textures—crispy, crunchy, and creamy—with the added smokiness from the grill balanced by herby vinaigrette.
RECIPE