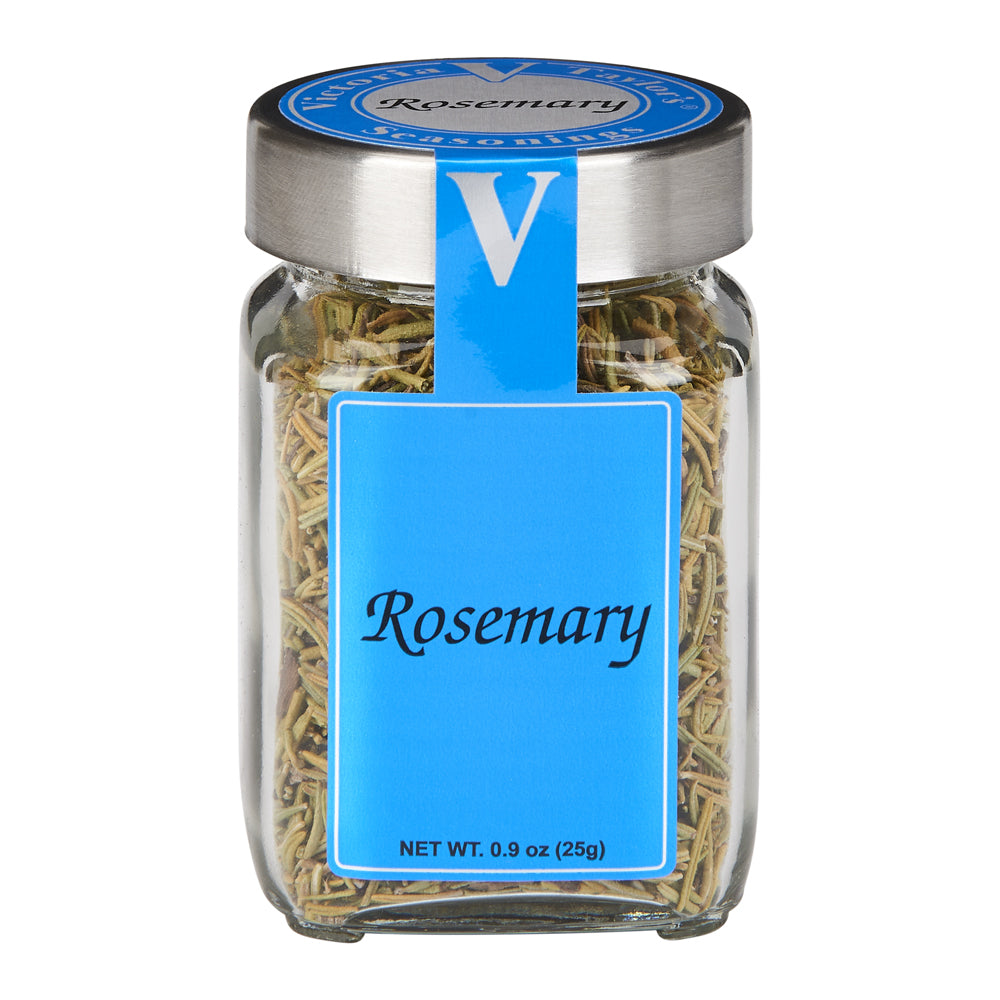 Rosemary is native to to the Mediterranean. This long needle leaf shaped herb has an especially distinctive fragrant, pine, mint and citrus. Use with roasted or grilled chicken, pork, lamb, and vegetables. Best quality dried Rosemary is a good substitute for fresh in recipes. If the recipe calls for 1 tablespoon of rosemary- use 1 teaspoon of dried rosemary.
Rosemary.

Processed in a facility with products that may contain Dairy, Sesame, Soy, and/or Wheat.
Featured Recipe
Herb Roasted Potatoes, Carrots, Parsnips and Brussels Sprouts
This recipe wins the blue ribbon for make-ahead dishes. The vegetables provide a mélange of textures and colors. The final product has both herbaceous and sweet flavors, perfection.
RECIPE