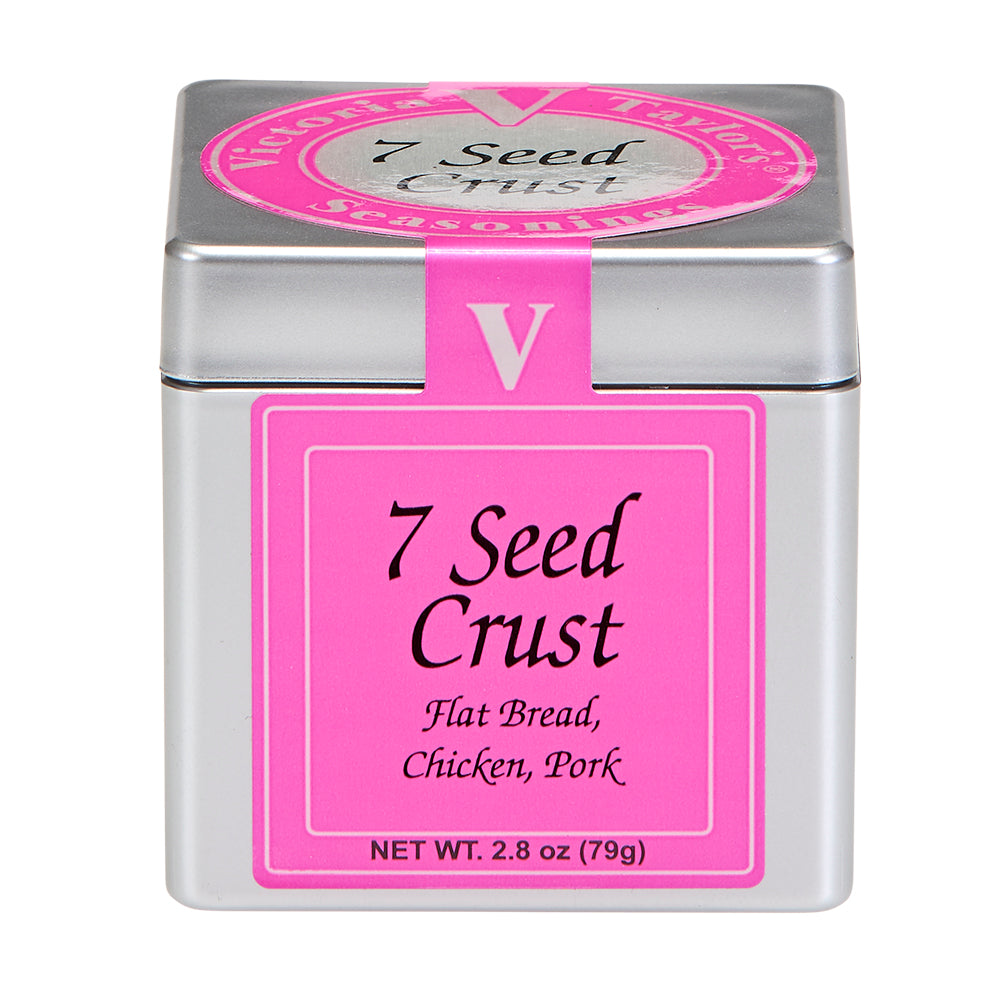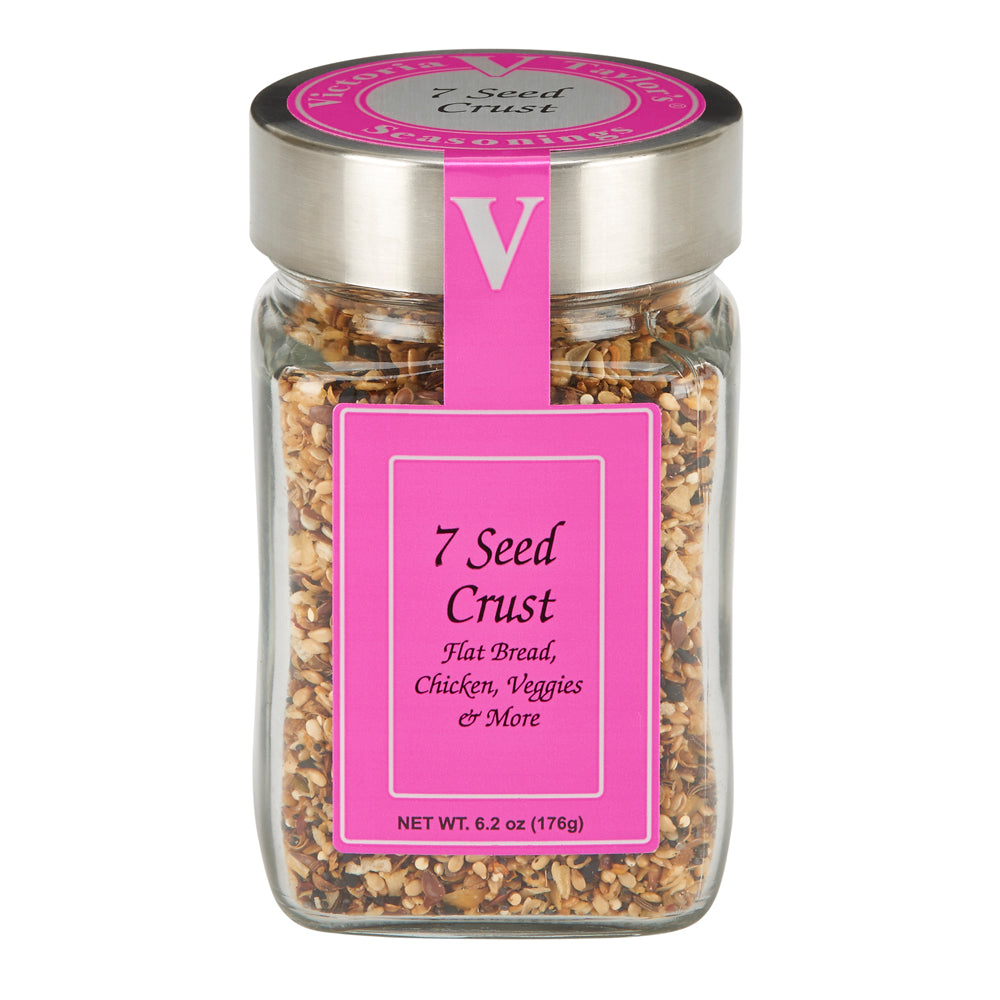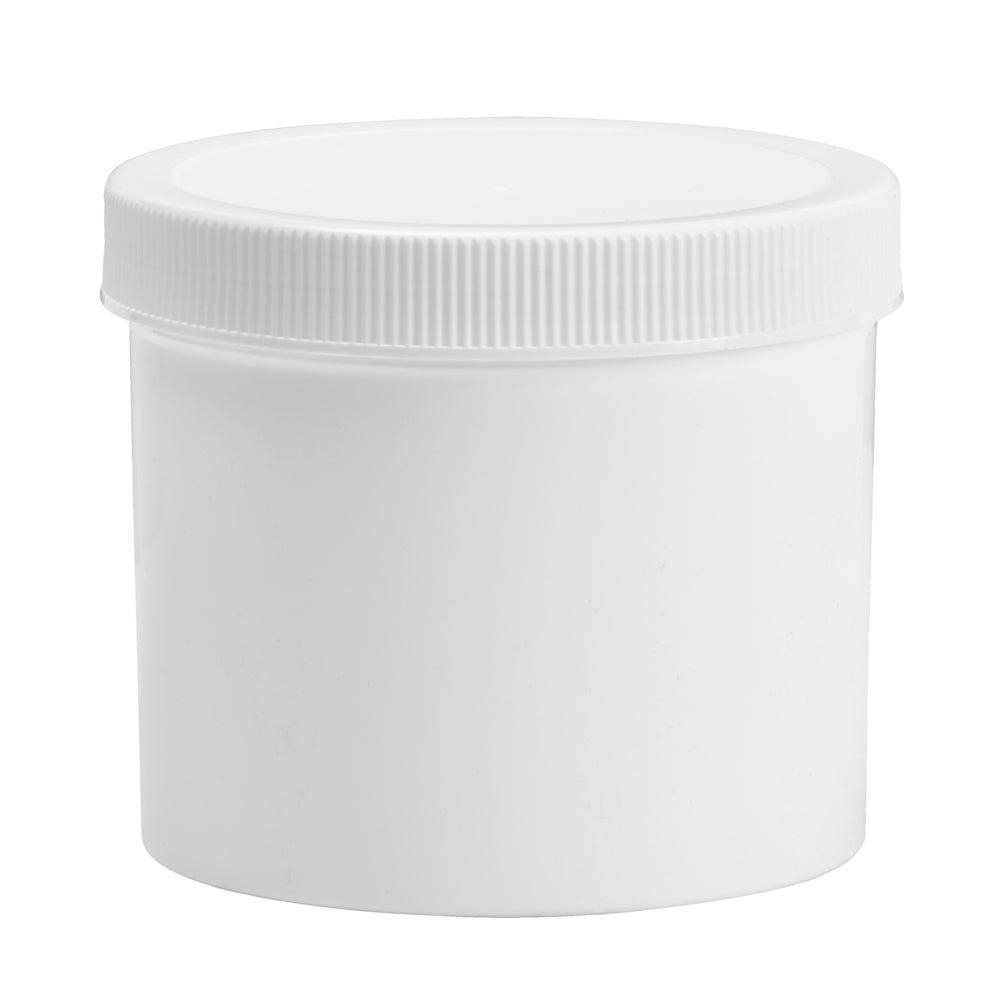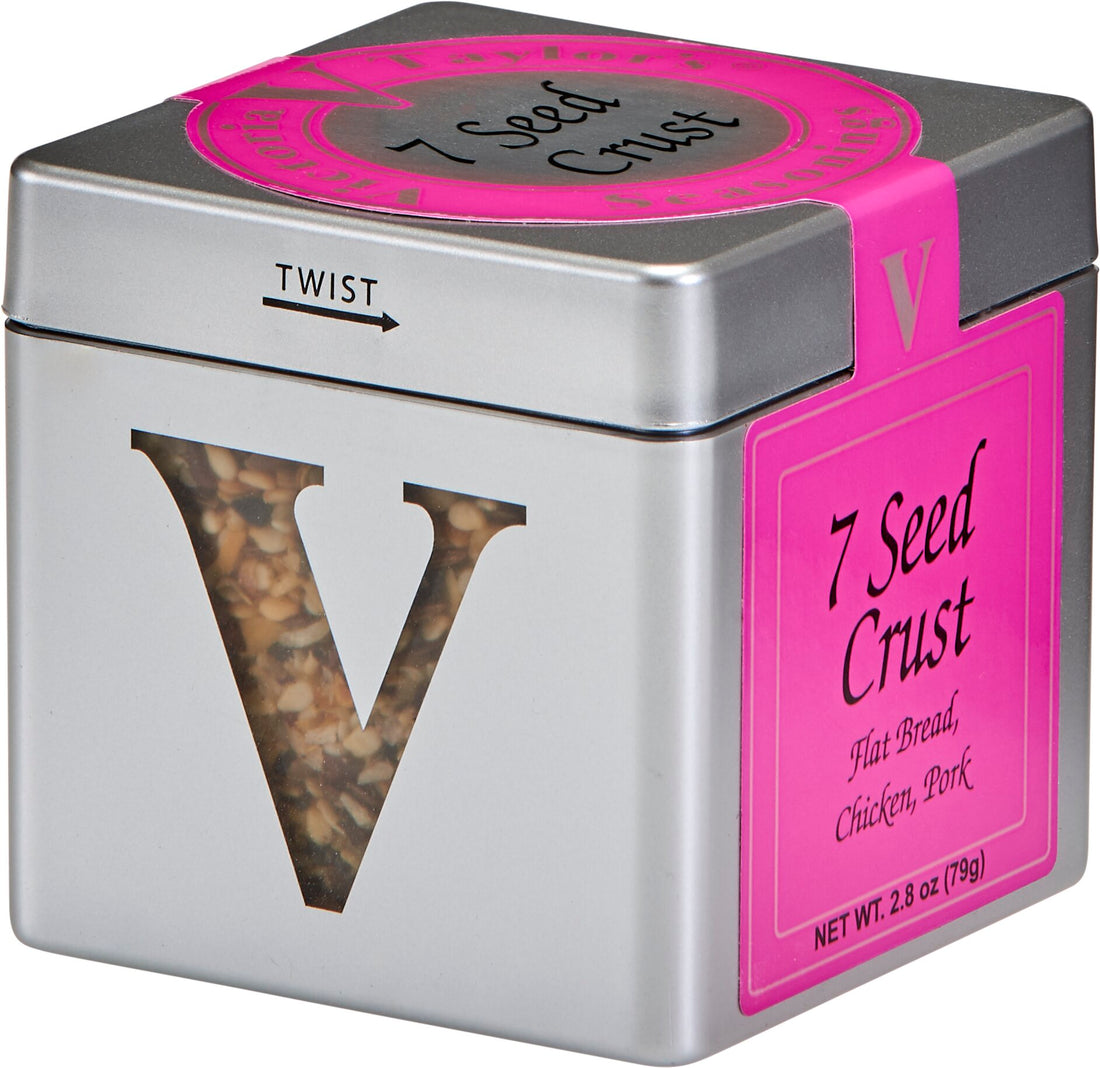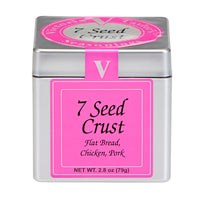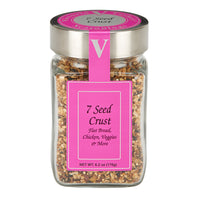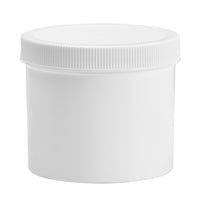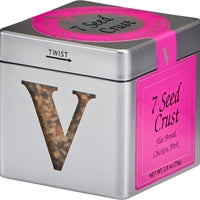 Our 7 Seed Crust delivers an amazing texture and flavor to every recipe it inspires. Victoria combines seven, flavorful seeds (sesame, caraway, fennel, flax, quinoa, and poppy) with garlic, onion, black pepper, and sea salt to create a savory blend that delivers great flavor with a satisfying crunch to salmon, chicken, steak, flatbreads, crackers, and more.
Sesame seeds, spices (black pepper, caraway seed, coriander seed, fennel seed, red pepper), onion and garlic, flax seed, quinoa, poppy seed, sea salt. Contains Sesame

Processed in a facility with products that may contain Dairy, Sesame, Soy, and/or Wheat.
Featured Recipe
7 Seed Wonton Crackers
Impress friends, family and yourself by making homemade crackers. Simply brush store bought wonton wrappers with olive oil and season with my 7 Seed Crust.


RECIPE