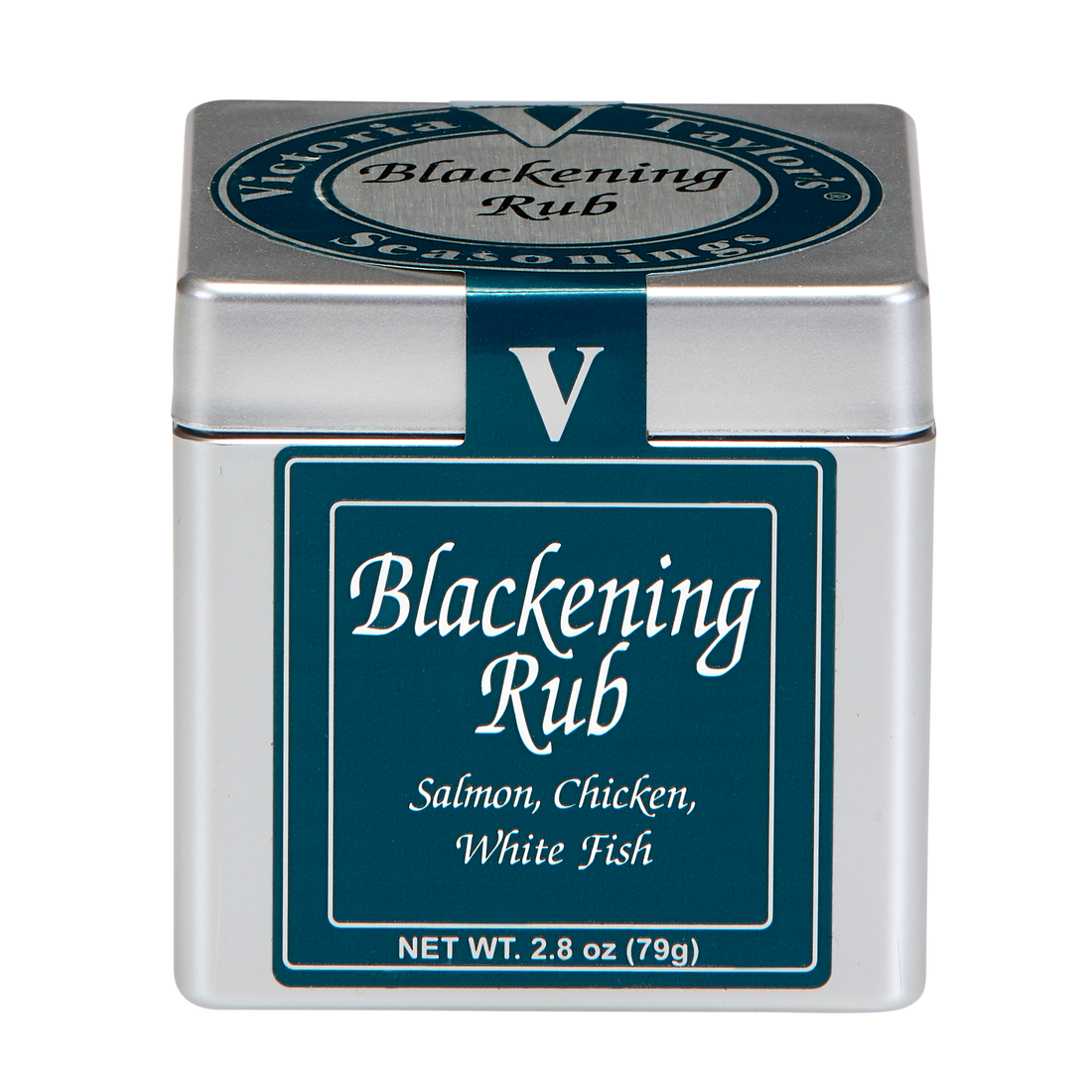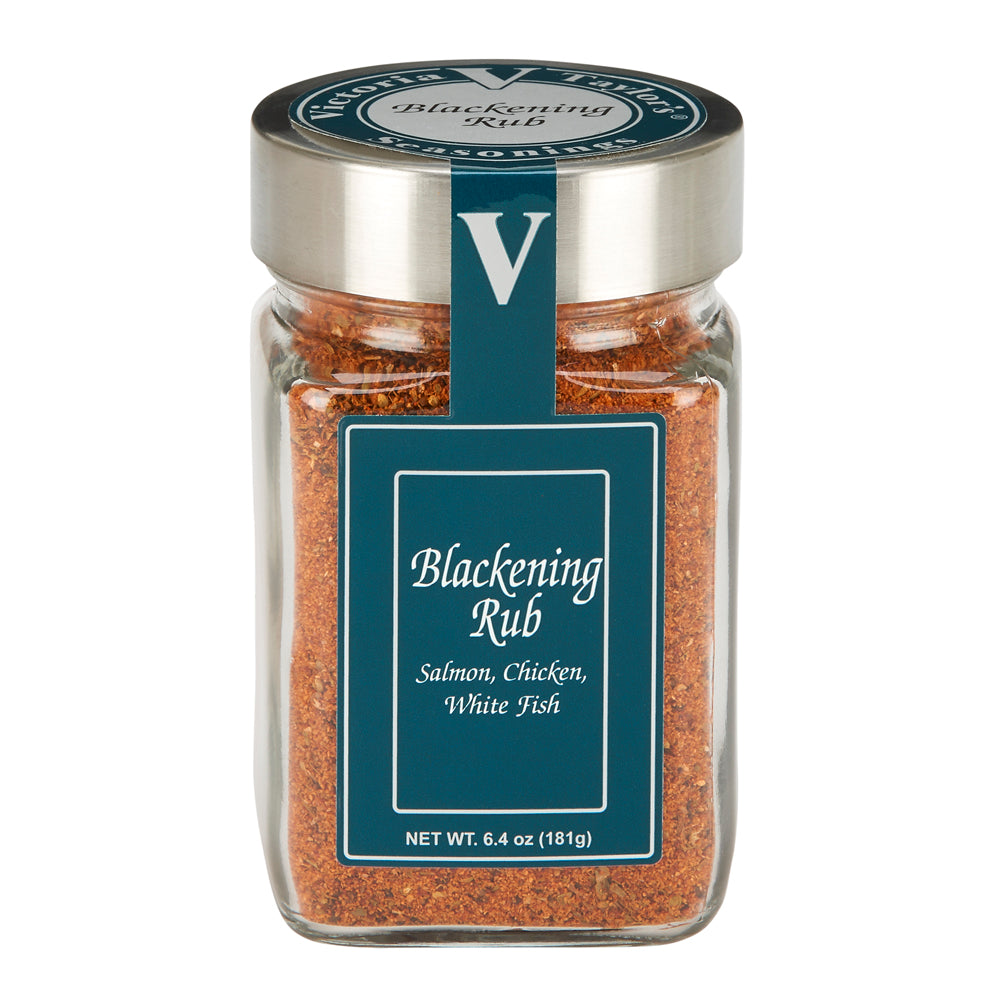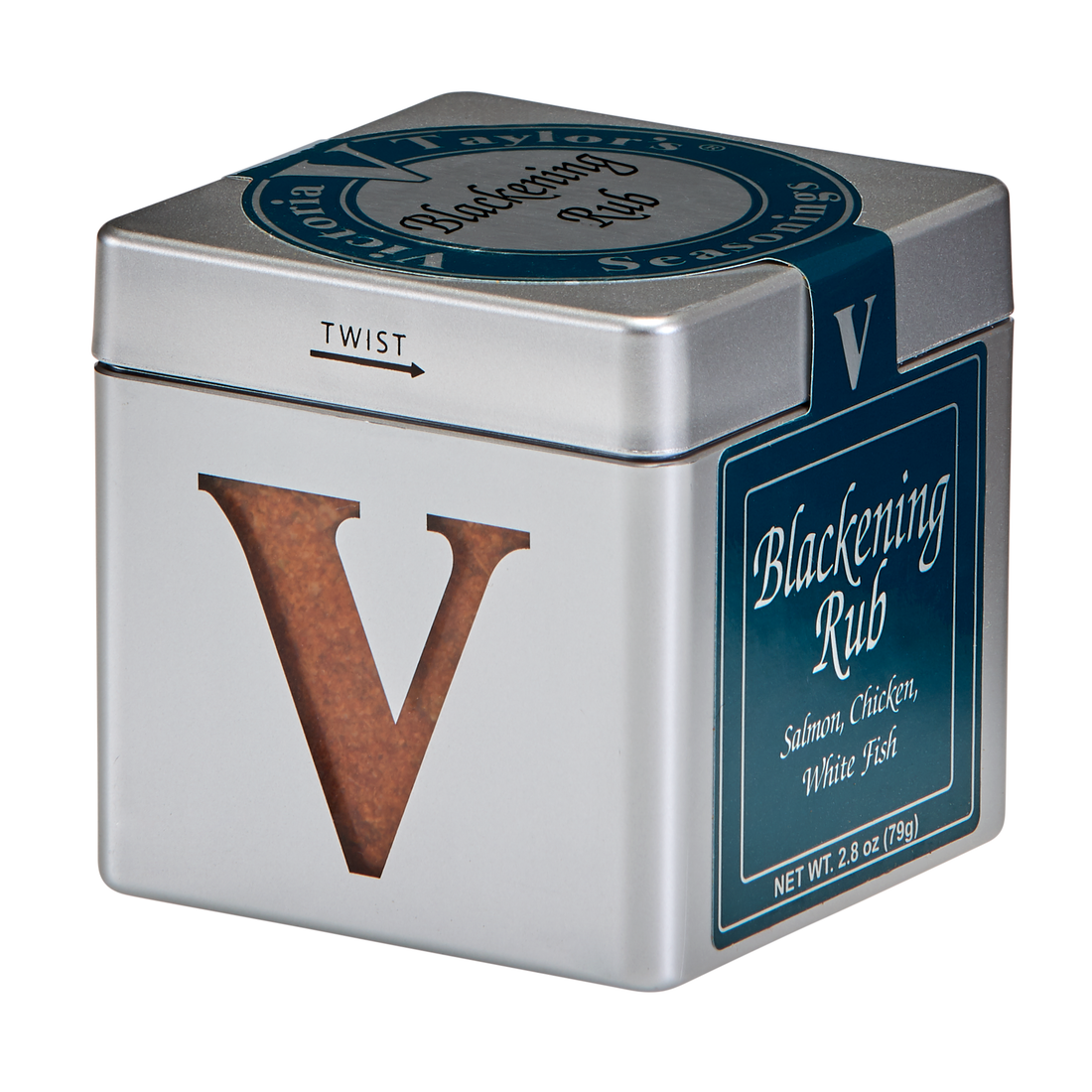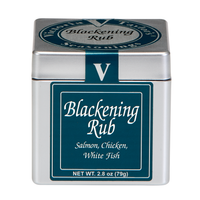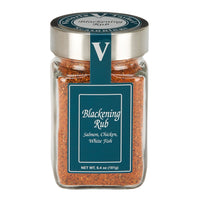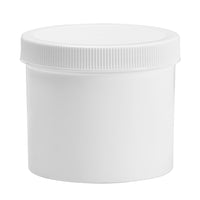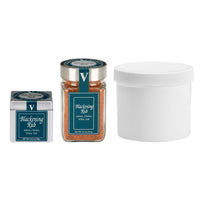 The three things a great blackening rub must deliver are: the right heat level, depth of flavor, and, of courses, beautiful blackening. This blend delivers all three consistently. Try this on chicken, salmon, shrimp, and white fish.
Garlic and onion, spices (black pepper, cumin, chipotle chili pepper, thyme, jalapeño, oregano, chili pepper), sea salt, smoked paprika, demerara sugar, oleoresin paprika, garlic oil.

Processed in a facility with products that may contain Dairy, Sesame, Soy, and/or Wheat.
Featured Recipe
Blackened Shrimp Skewers
These delicious blackened shrimp skewers are not only tasty, they are the perfect fast weeknight meal. Add them to tacos, lettuce wraps, on pasta, rice, or simply on their own!
RECIPE