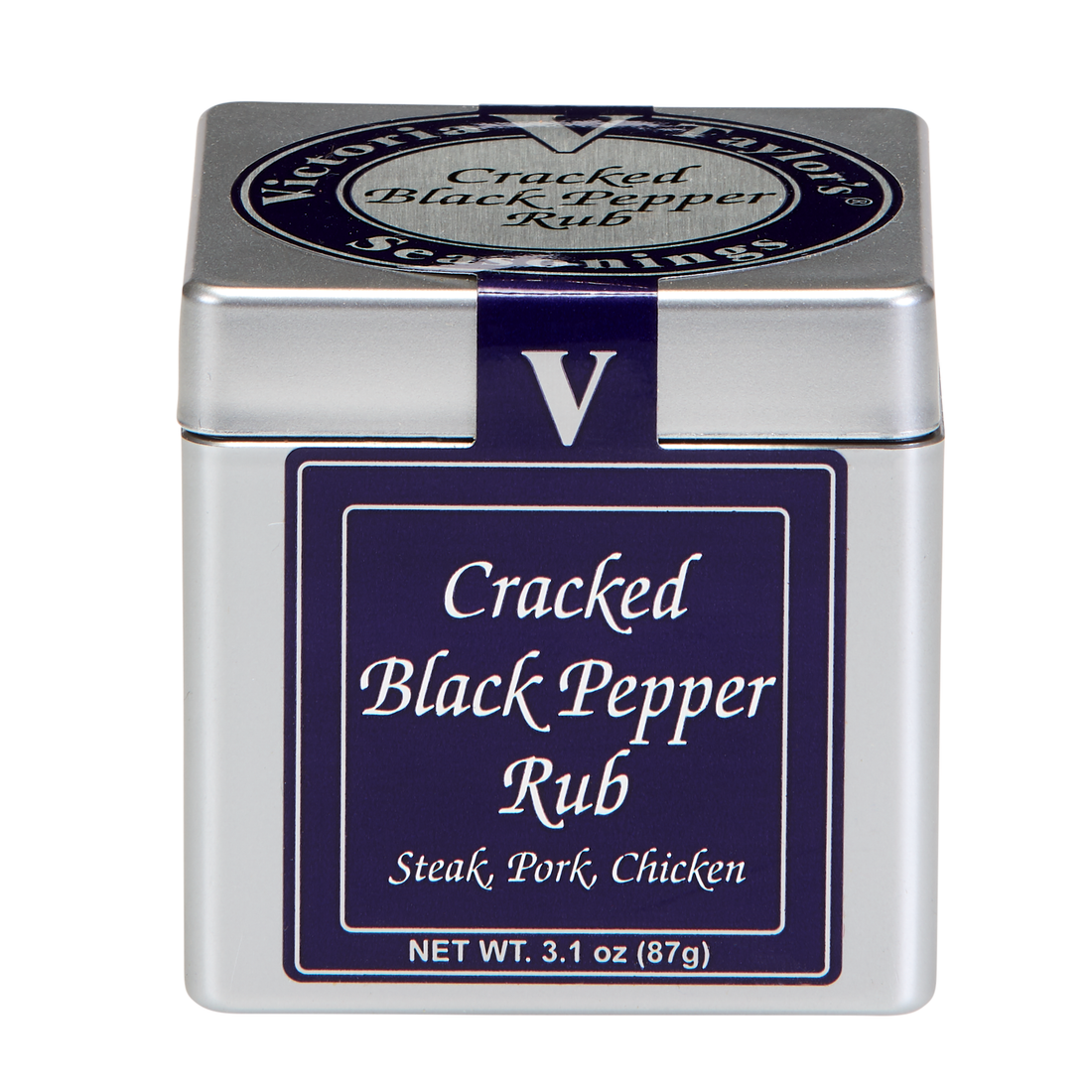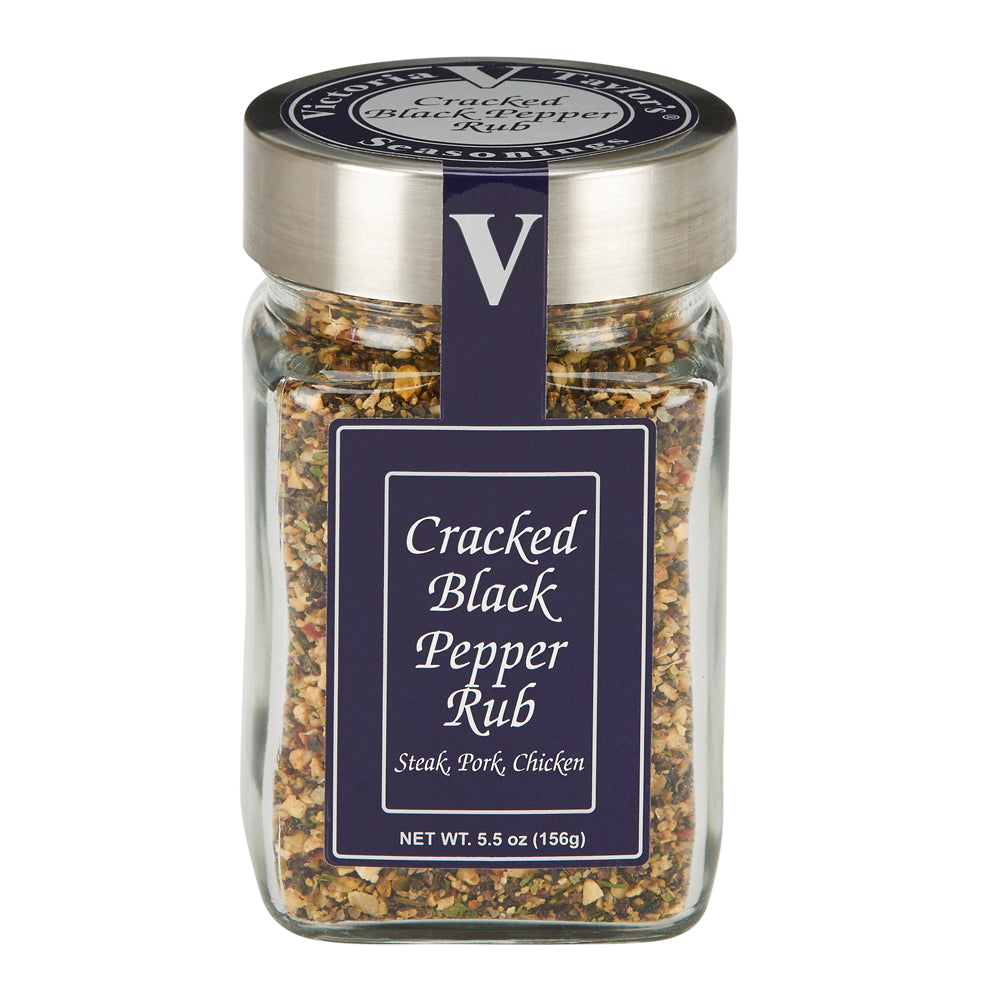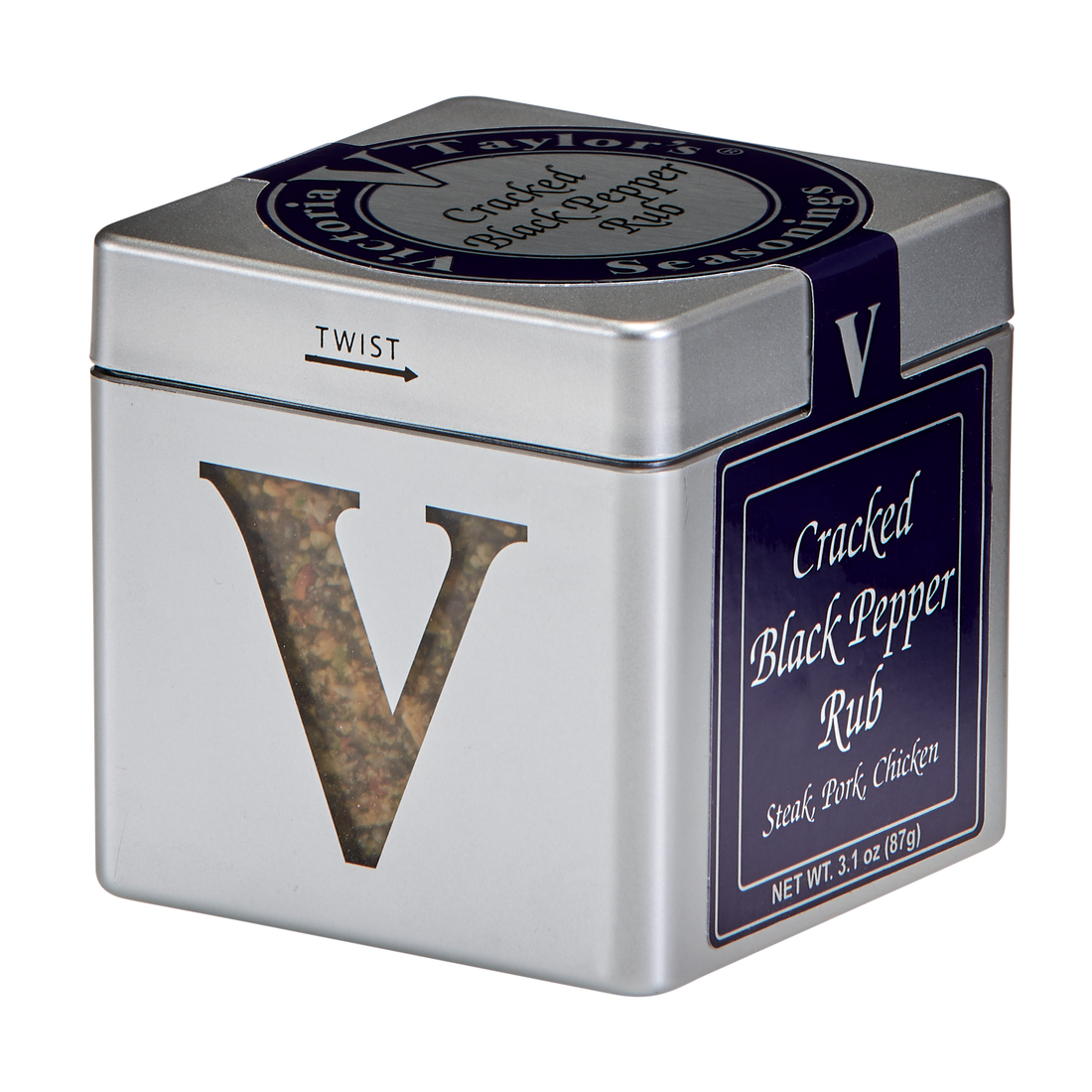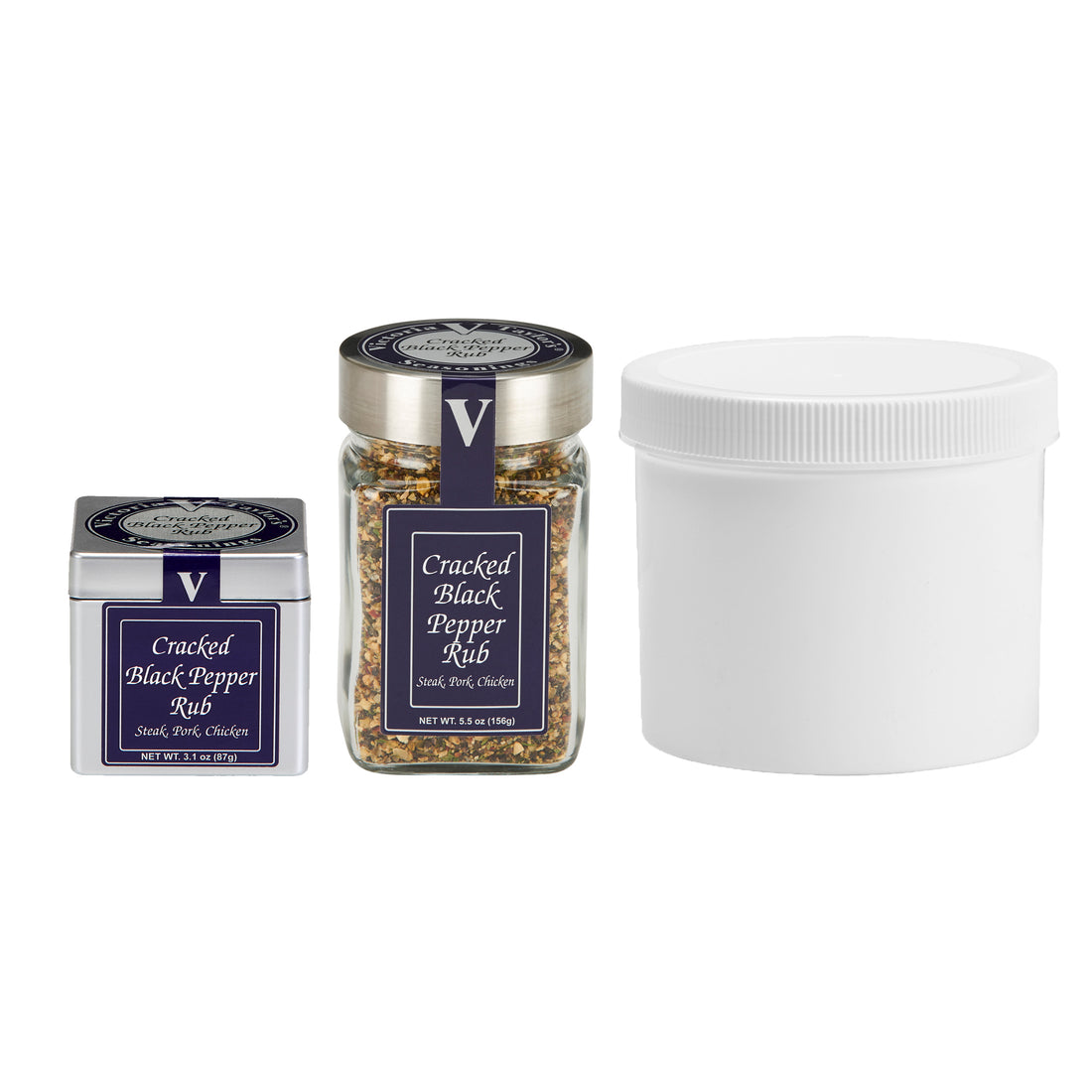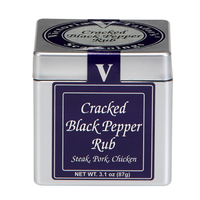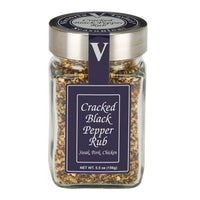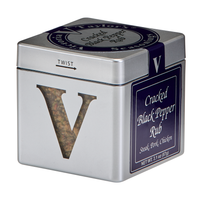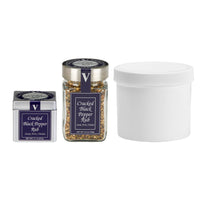 With less salt than most classic grilling rubs, Victoria Taylor's Cracked Black Pepper Rub has more black pepper, and plenty of onions and garlic, all in a large piece size carefully designed for maximum flavor impact. Great for steaks, chops, and chicken.
Ingredients: Vegetables (garlic, onion, bell pepper, parsley), black pepper, sea salt, demerara sugar.

Processed in a facility with products that may contain Dairy, Sesame, Soy, and/or Wheat.
Featured Recipe
Steak Frites
I love Steak Frites (steak with French fries). For this dish to be successful, the steak and frites both must be perfectly seasoned. This recipe requires both an oven safe skillet, preferably cast-iron, and an instant read thermometer. This recipe has the WOW factor!
RECIPE