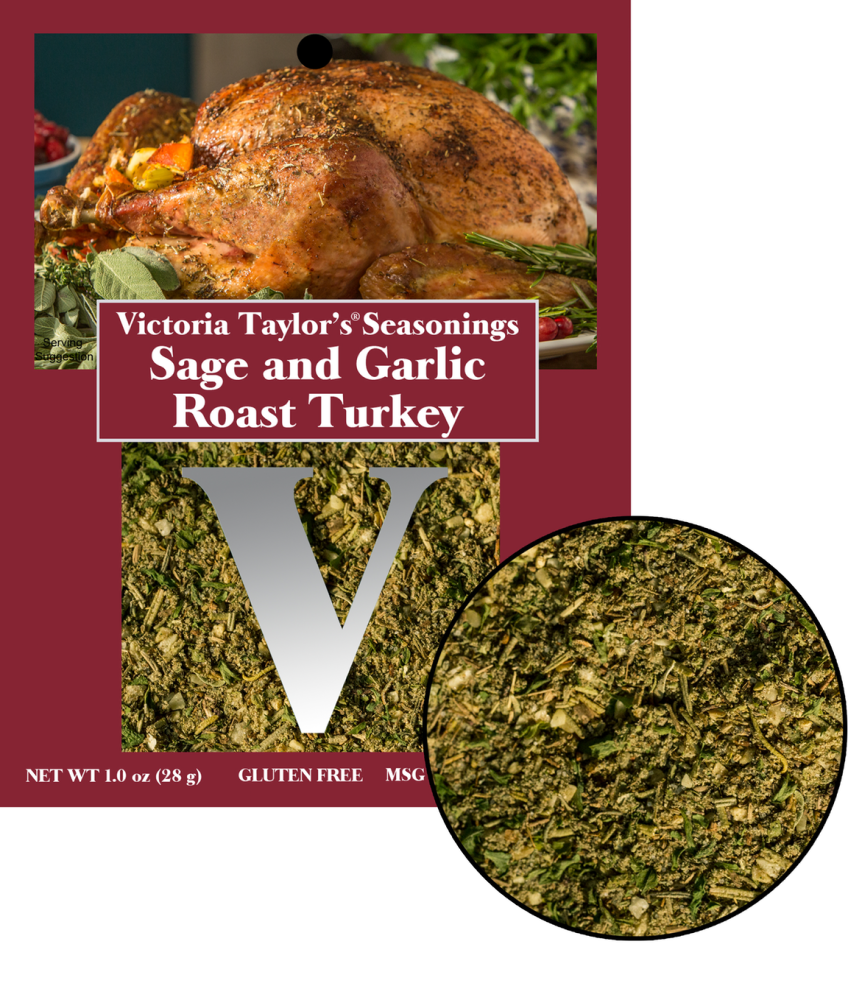 Sage and Garlic Roast Turkey Recipe Packet
Victoria Taylor's Sage and Garlic Roast Turkey is the perfect combination of herbs, garlic, onion and sea salt specifically crafted for a holiday turkey and stuffing. This is a one time use packet designed to make the recipe for Sage and Garlic Roast Turkey which is included on the back of the packet.
This product also sells as Turkey Rub
Herbs and spices (celery seed, fennel, marjoram, parsley, rosemary, sage, thyme, white pepper), garlic and onion, sea salt.

Processed in a facility with products that may contain Crustacean Shellfish, Dairy, Eggs, Fish, Milk, Mustard, Sesame, Soy, Tree Nuts and/or Wheat.
Featured Recipe
Sage and Garlic Roast Turkey
The keys to this juicy and flavorful bird are the Turkey Rub and the cooking juices provided by the lemon-garlic "stuffing".
RECIPE