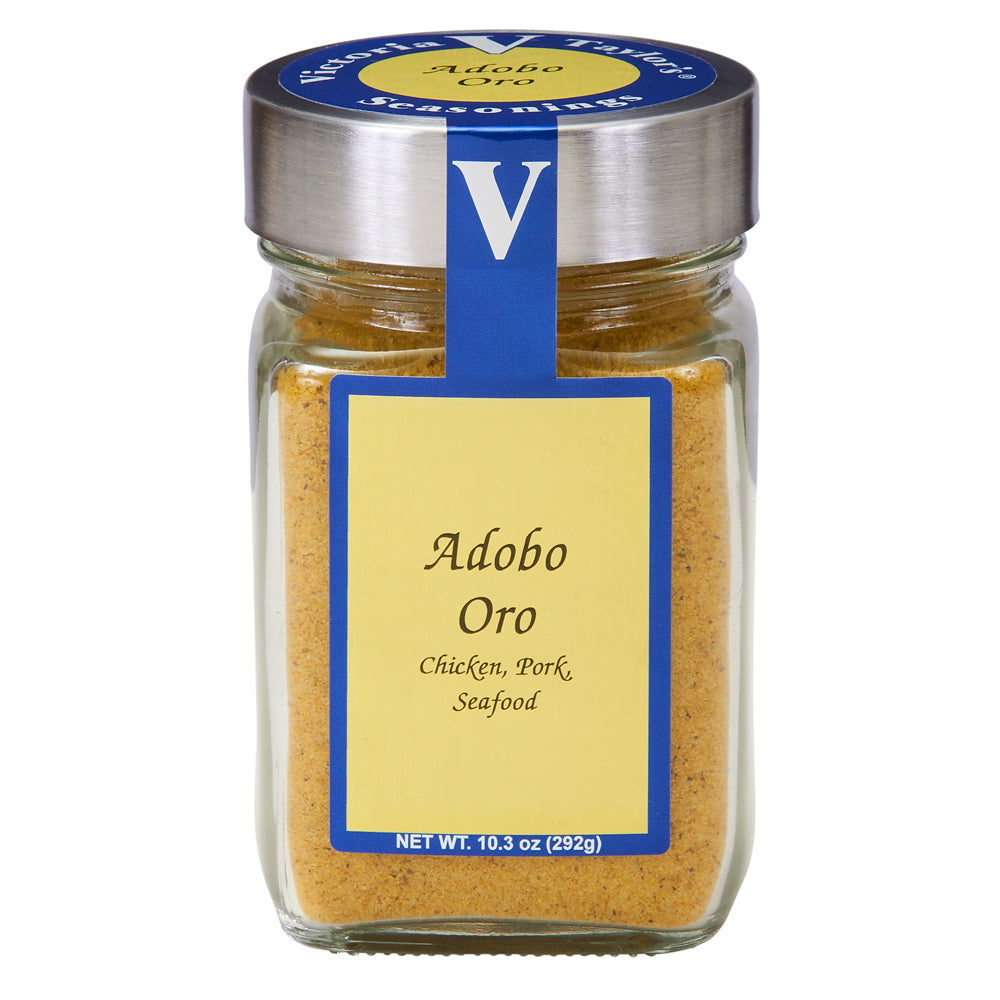 Adobo Oro is essential in Spanish, Caribbean and Latin American kitchens. This everyday and every occasion seasoning adds garlicky, salty, and herby depth without heat. Use it as you would use salt to enhance your dish with a savory kick.
Sea salt, garlic, spices (black pepper, cumin, oregano), turmeric.

Processed in a facility with products that may contain Dairy, Sesame, Soy, and/or Wheat.
Featured Recipe
Adobo Grilled Chicken with Chimichurri
Adobo Oro and fresh lemon adds brilliant a gorgeous yellow color, and the flavors of garlic, cilantro, and cumin flavors to chicken. Serve with traditional Argentinean chimichurri, a punchy condiment heavy on red wine vinegar that is incredible spooned over any grilled meat.
RECIPE