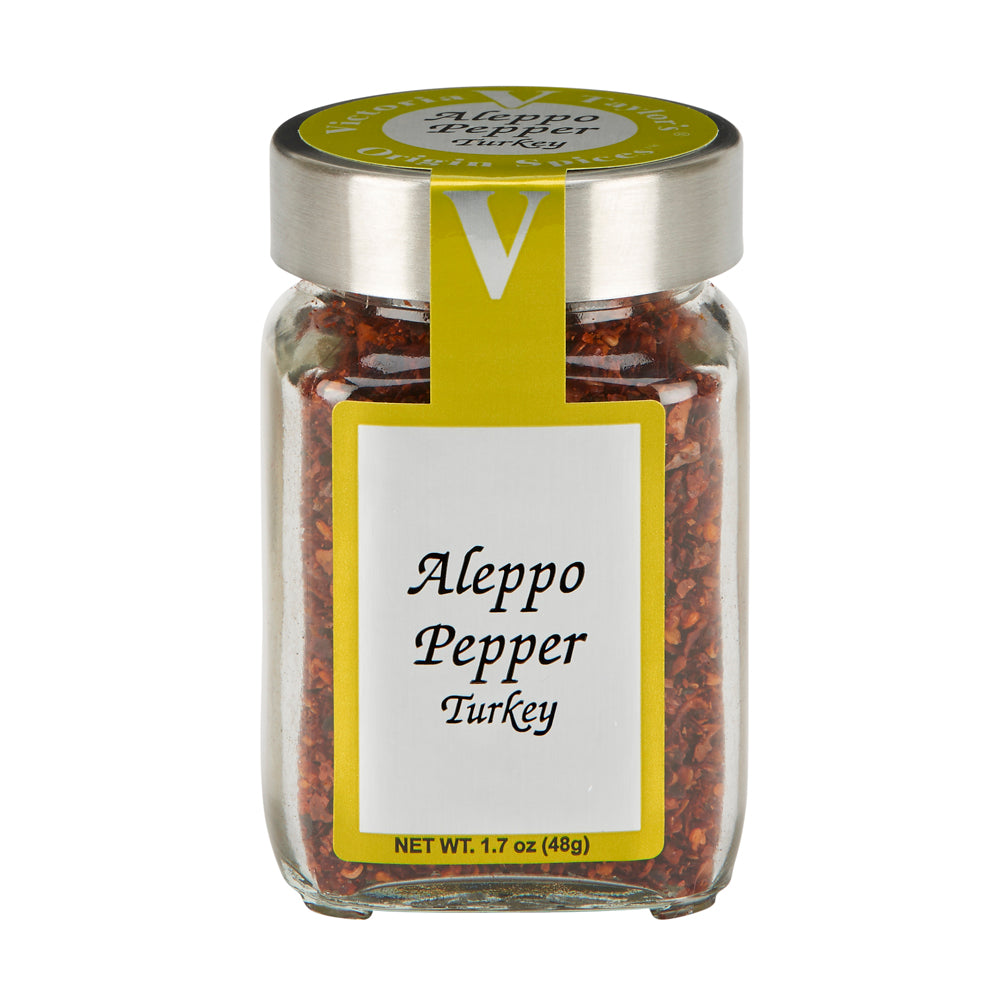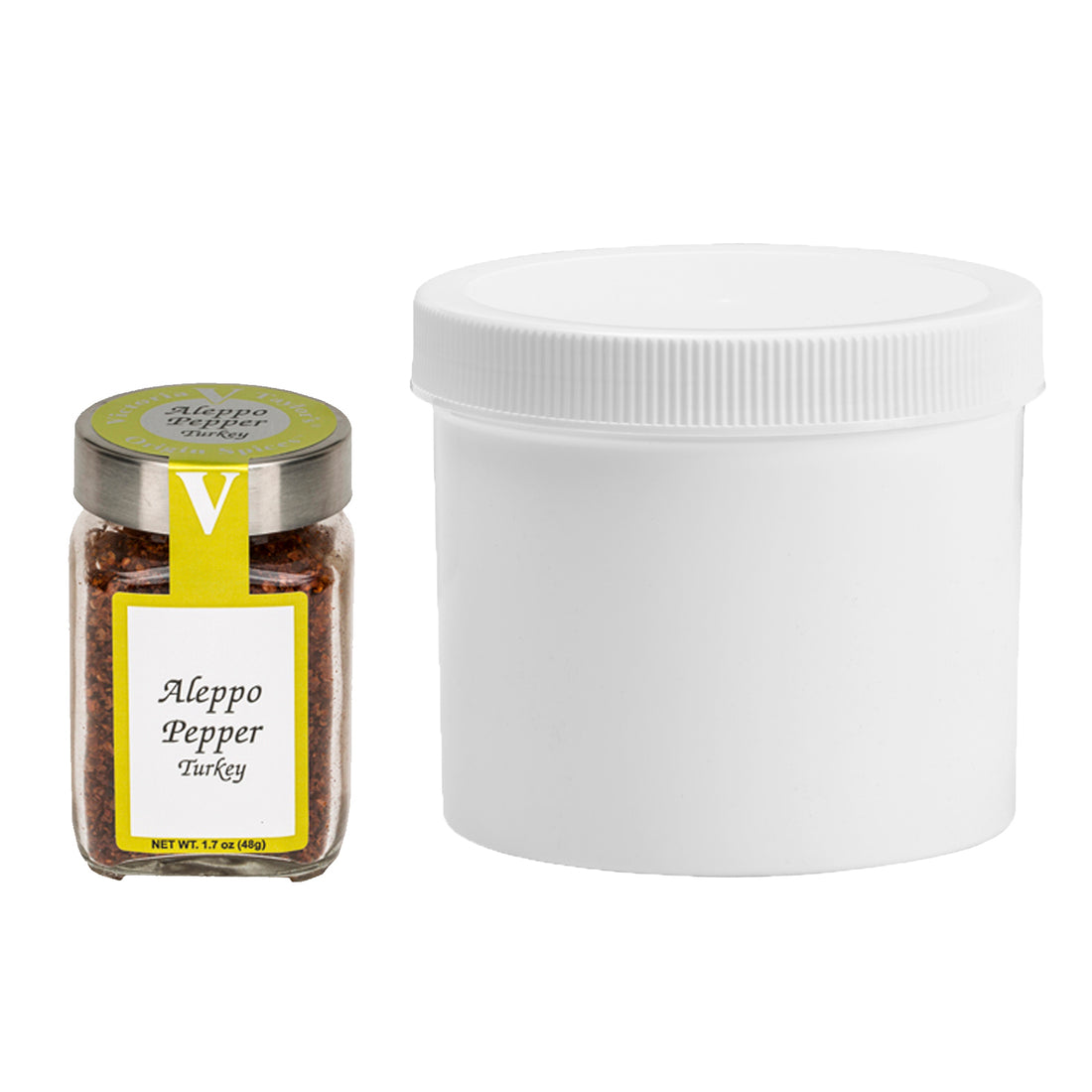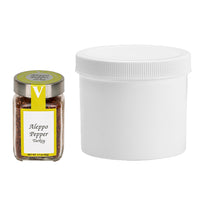 Named after the famous town of Aleppo, Syria, this deep red, aleppo pepper, a middle eastern chili pepper has moderate heat and unusual depth of flavor with notes of cumin, ancho and raisin.
Aleppo Pepper, salt.

Processed in a facility with products that may contain Dairy, Sesame, Soy, and/or Wheat.
Featured Recipe
Lemon and Scallion Whipped Feta Dip with Aleppo Pepper
A spin in the food processor turns crumbly feta into a luscious dip that is infused with charred scallions, lemon and Aleppo Pepper. This dip is dangerously delicious. We have served it with pita chips and also as the smear for a chicken gyro. No matter how you serve it, it will be gone.
RECIPE