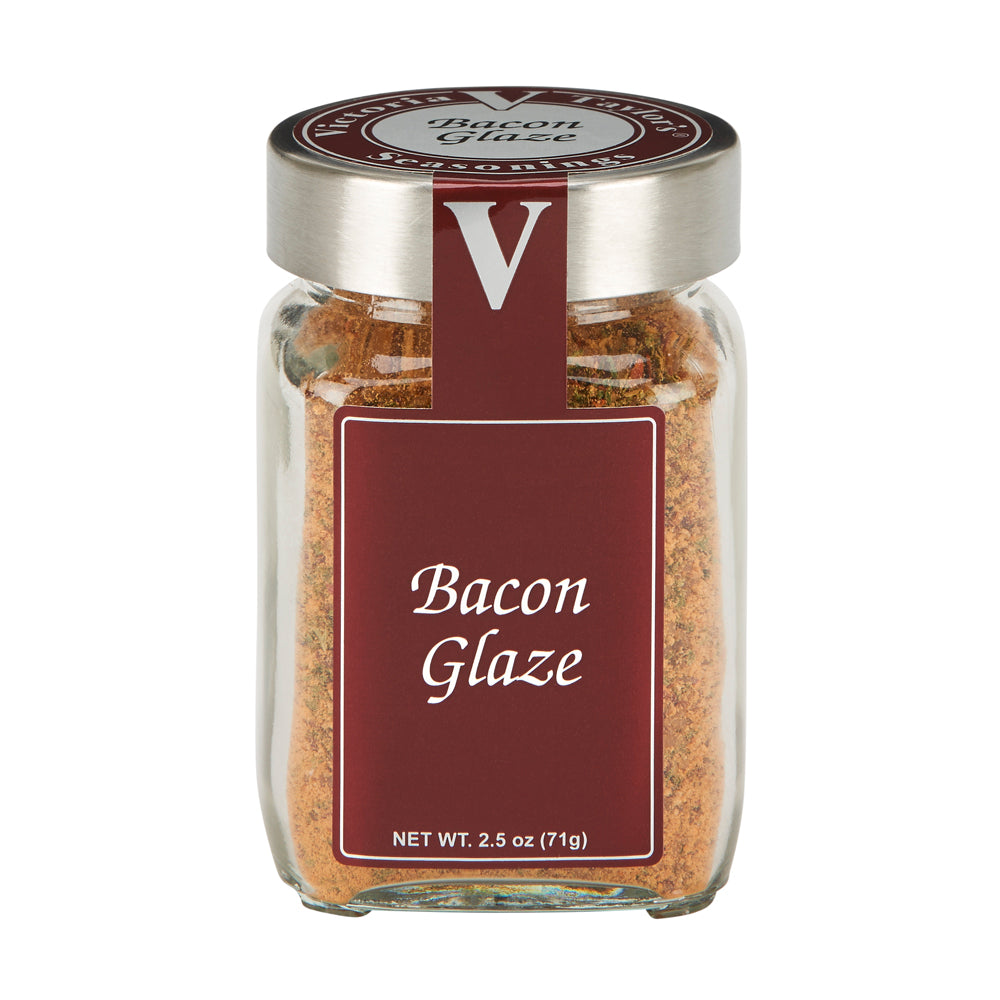 Bacon Glaze - Also sold as Ham Glaze
Our bacon glaze has sweet notes from honey, maple, and clove that are balanced with the spicy character of paprika and black pepper to create the perfect balance of sweet and spicy that makes bacon even better than bacon. Also sold as Ham Glaze.
Demerara sugar, honey granules, brown sugar, maple sugar, paprika, spices (black pepper, cinnamon, allspice, clove), natural flavors (maple, honey, cinnamon, clove), parsley.

Processed in a facility with products that may contain Dairy, Sesame, Soy, and/or Wheat.
Featured Recipe
Glazed Bacon
The seduction of sweet, salty, crunchy, and chewy bacon is irresistible. I love to serve this glazed bacon at breakfast and brunch. If there are leftovers, this bacon makes epic BLT sandwiches.
RECIPE