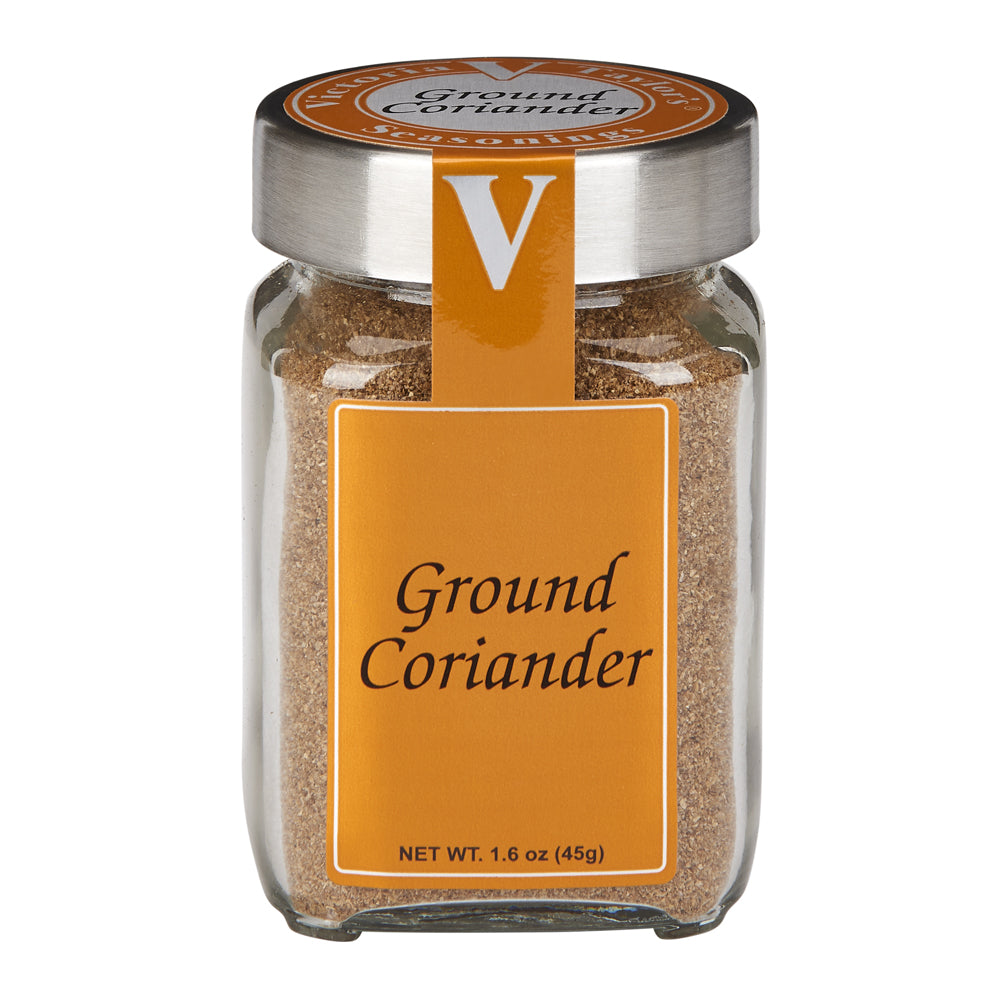 Coriander is seed of the same plant that gives us cilantro. Coriander has a warm, sweet, and lemony flavor, which is ideal for savory recipes. For best flavor store Ground Coriander in a cool dark area of your kitchen, but do not refrigerate.
Ground coriander.

Processed in a facility with products that may contain Dairy, Sesame, Soy, and/or Wheat.
Featured Recipe
Cumin and Coriander Roasted Carrots with Citrus Crema
This is as good as it gets when it comes to roasted vegetables. I like to use mixed colored carrots for a show-stopping side. Serve this on the pan family-style and let the carrots soak up the flavor.
RECIPE