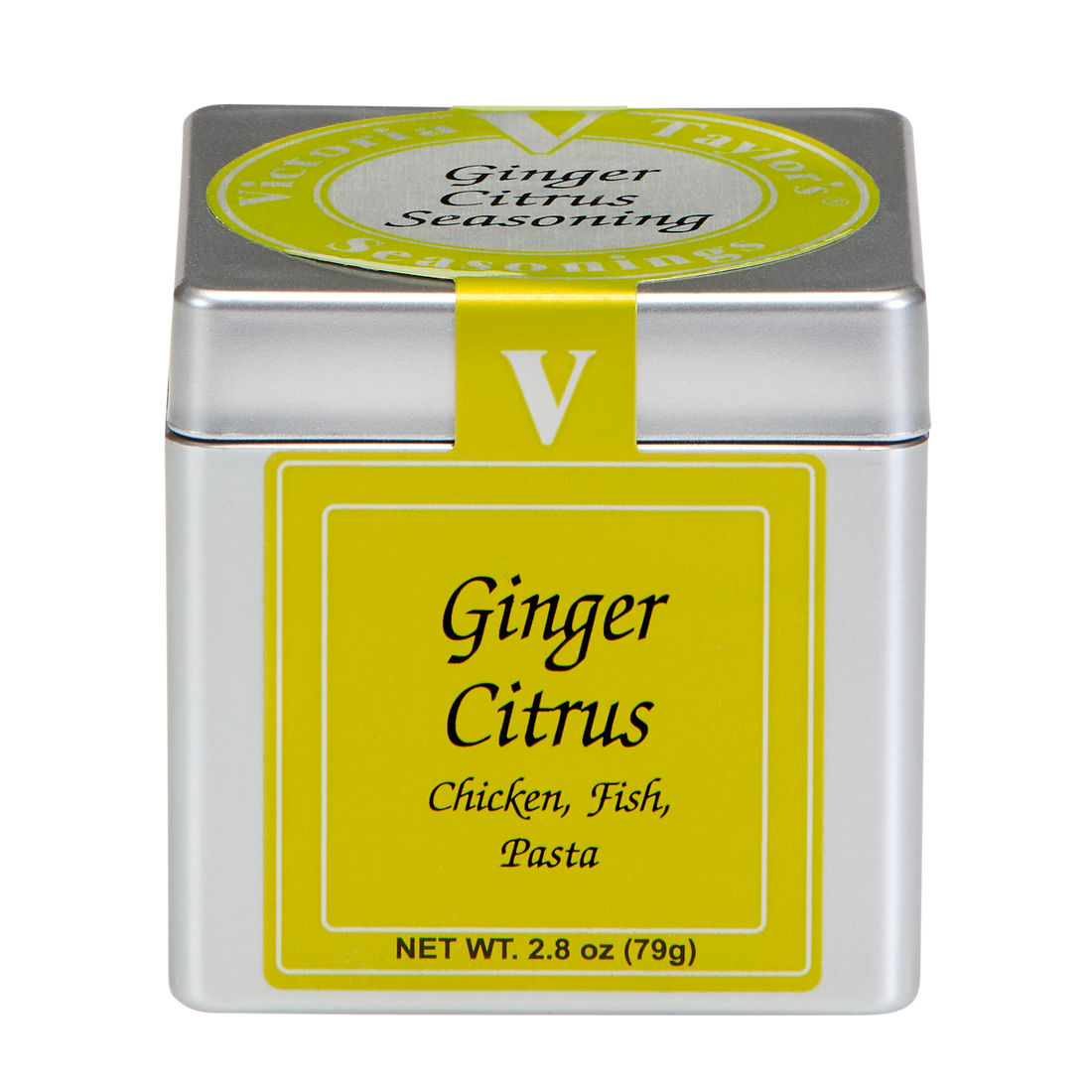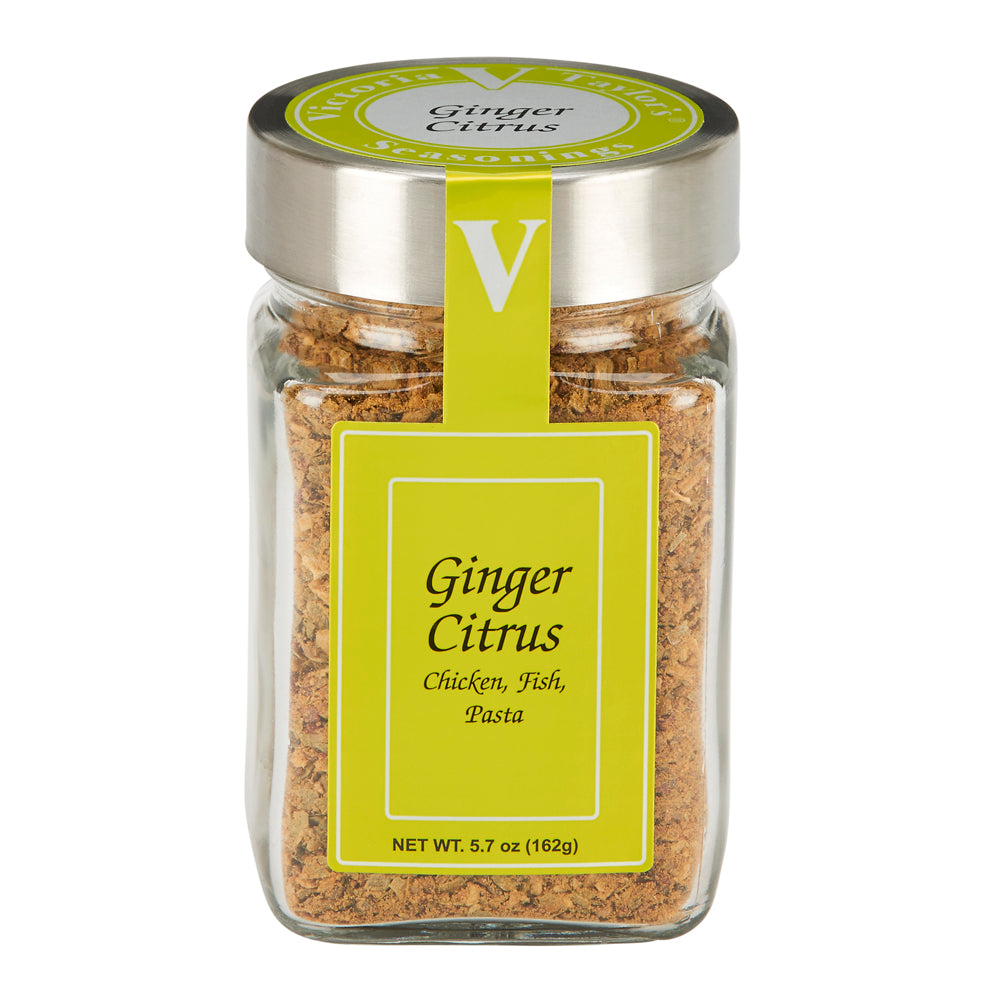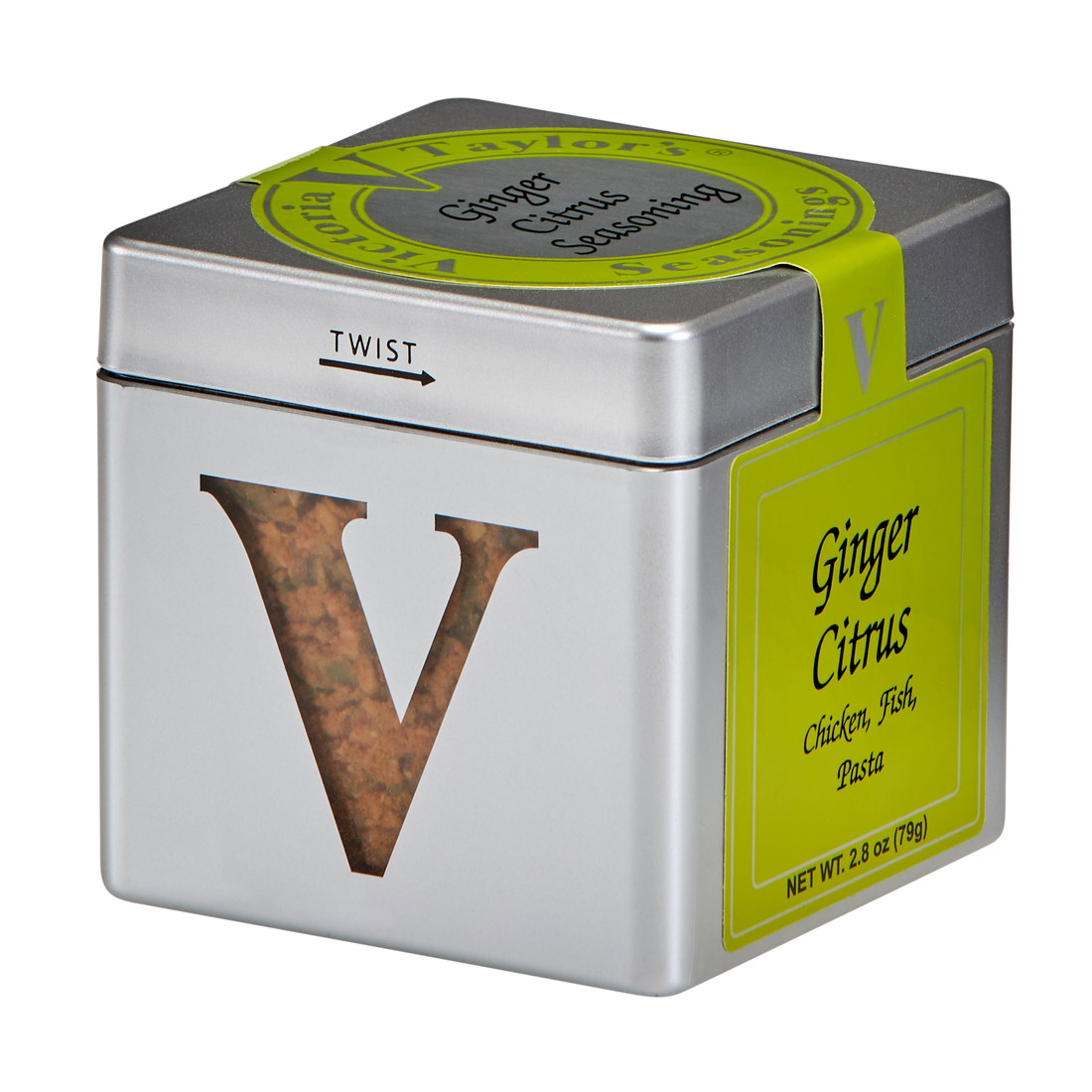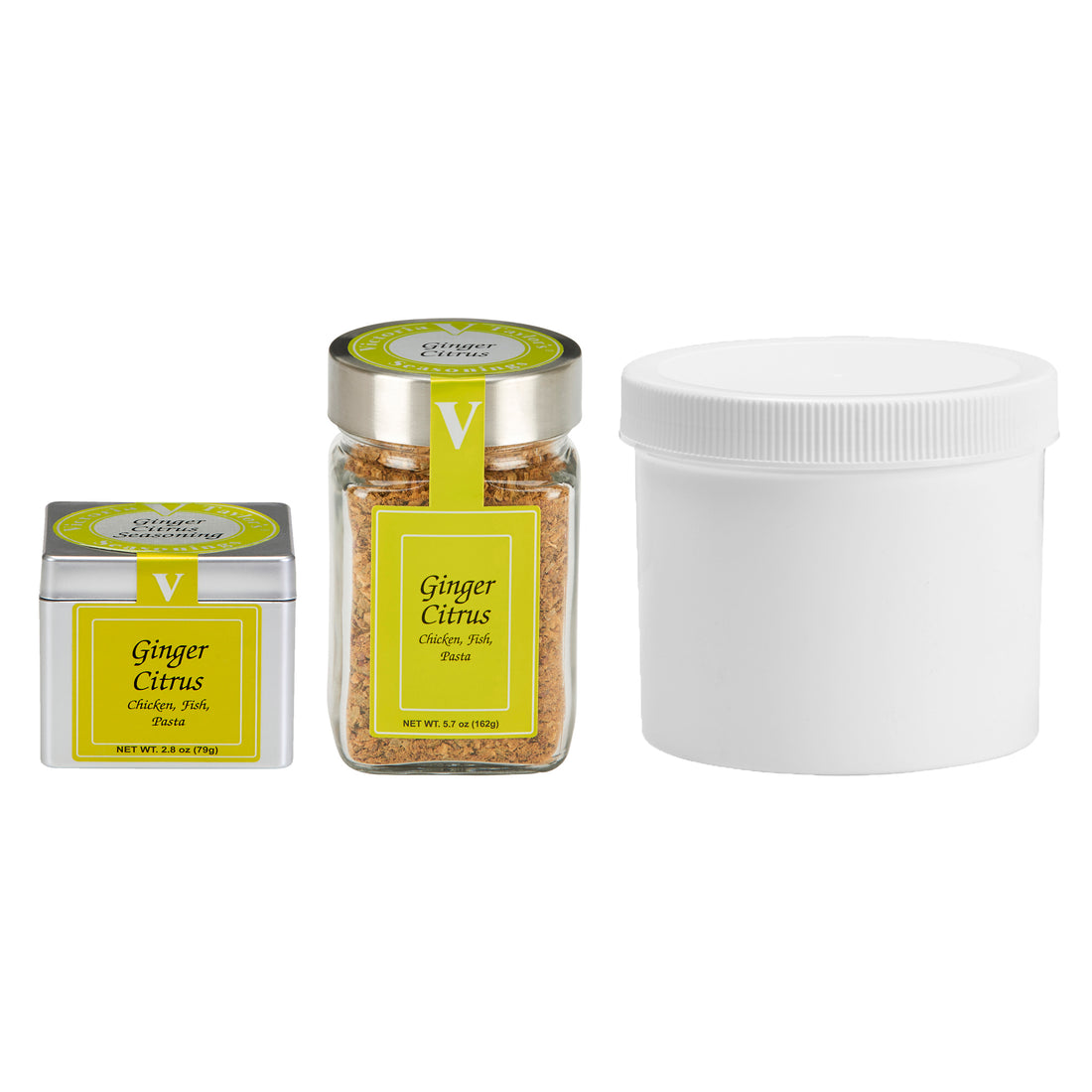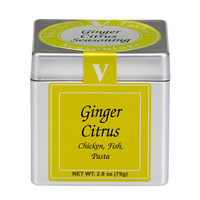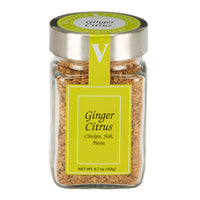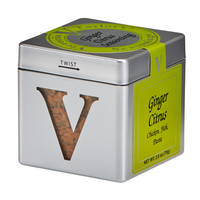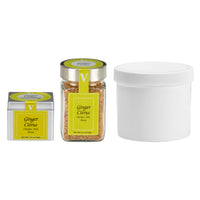 Victoria combines two of her favorite ingredients to delivers the big flavor impact for which Victoria Gourmet is known. Our Ginger Citrus Seasoning blends the warm, pungent flavor of ginger and the tart bright tastes of orange and lemon for a delicious taste experience that's a perfect complement to chicken, fish or pasta.
Spices (ginger, black pepper, anise, red pepper), onion and garlic, demerara sugar, orange peel, sea salt, red bell pepper, citric acid, sesame oil, orange oil, ginger oil, and oleoresin paprika.
CONTAINS SESAME

Processed in a facility with products that may contain Dairy, Sesame, Soy, and/or Wheat.
Featured Recipe
Ginger Citrus Wheat Berry Salad
Wheat berries have shot into foodie fame these past couple of years. It's funny how the old things always become new again. Wheat berries are whole wheat kernels that have had their husks removed. They're a powerhouse of nutrition and fiber. With the addition of sweet tomatoes, creamy cannellini beans, briny feta, and tart scallions tossed with a Ginger Citrus vinaigrette, this is a season-less salad that is not only healthy, but hearty.

RECIPE