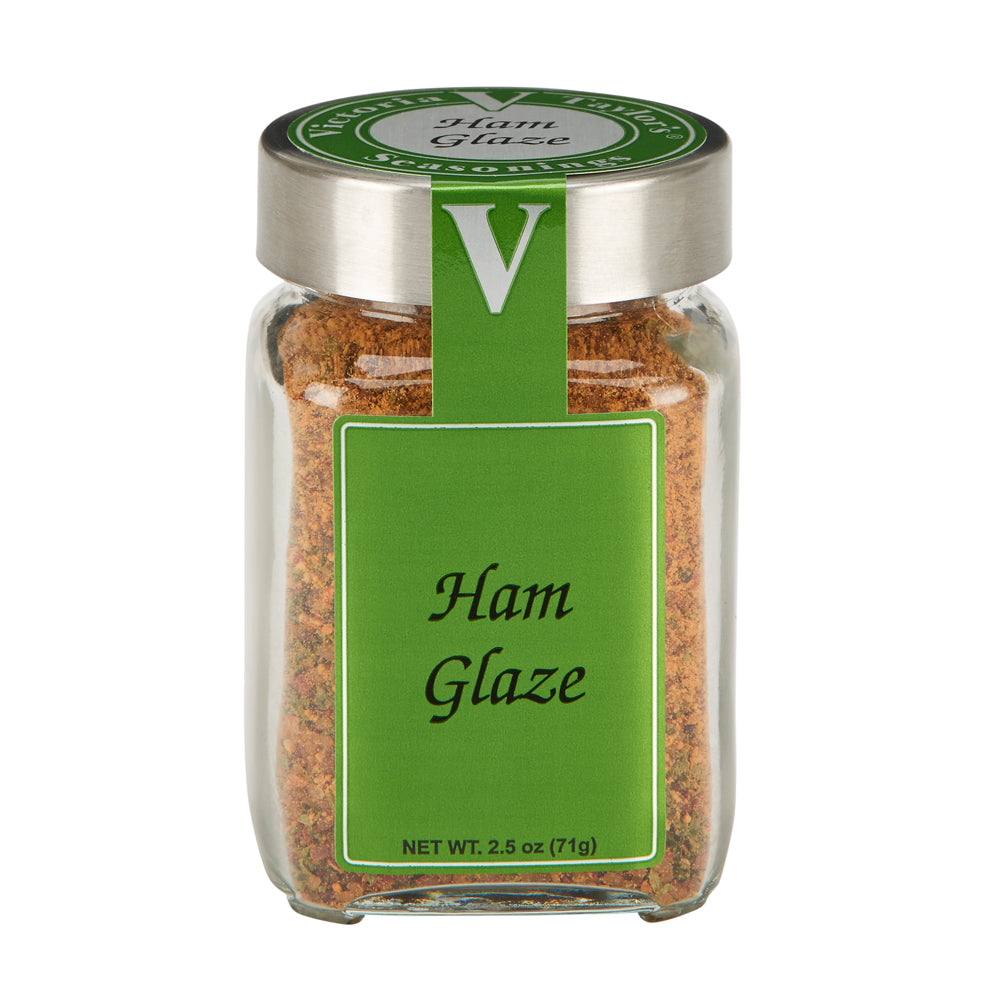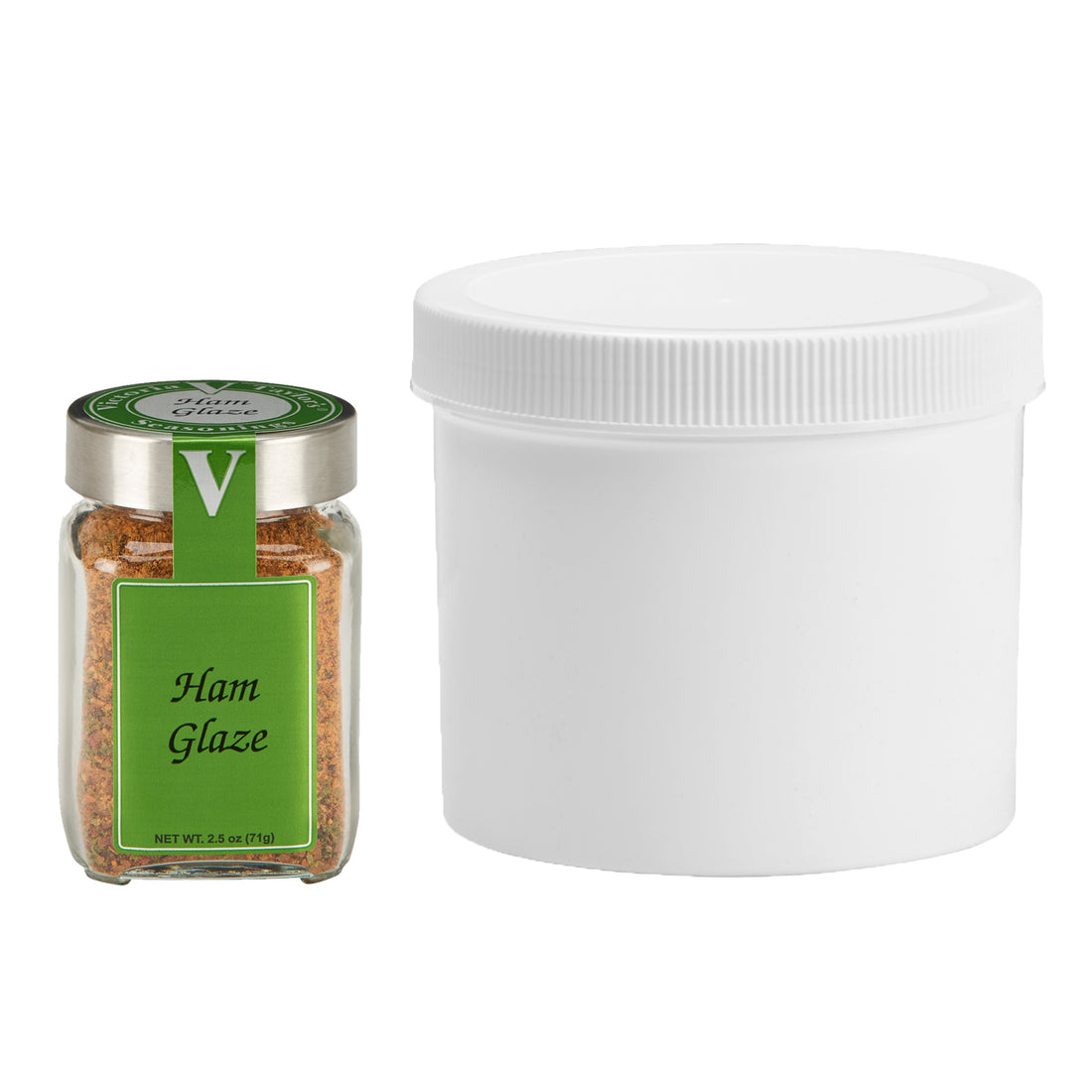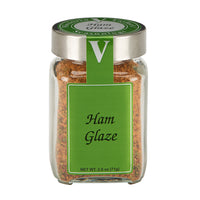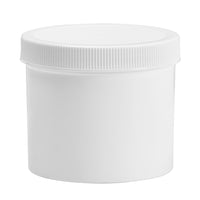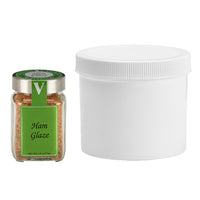 Victoria has developed a blend for making a quick and easy glaze for holiday ham. The simple recipe calls for combining the ham glaze with water and honey and applying at the end of the cooking process. The result is a delicious glaze with flavors from honey, maple, clove, and cinnamon with a hint of spicy heat. Baked Ham: Mix together 1/2 jar (4 Tbsp.) Ham Glaze with 2 Tbsp. honey and 1 1/2 tsp. water. Bake ham (5-6 pounds) according to directions. 30 minutes before ham is finished, apply glaze. 
Also sold as Bacon Glaze.
Demerara sugar, honey granules, brown sugar, maple sugar, paprika, spices (black pepper, cinnamon, allspice, clove), natural flavors (maple, honey, cinnamon, clove), parsley.

Processed in a facility with products that may contain Dairy, Sesame, Soy, and/or Wheat.
Featured Recipe
Glazed Ham
A great glazed ham recipe has three essential requirements. No. 1- a gorgeous and shiny appearance – after all we eat with our eyes first. No. 2 - for each and every bite to be sweet, spicy, tangy, and of course tender. No. 3 - a crispy, crackling crust. My glaze delivers on all three notes and makes a stunning centerpiece for any occasion.
RECIPE