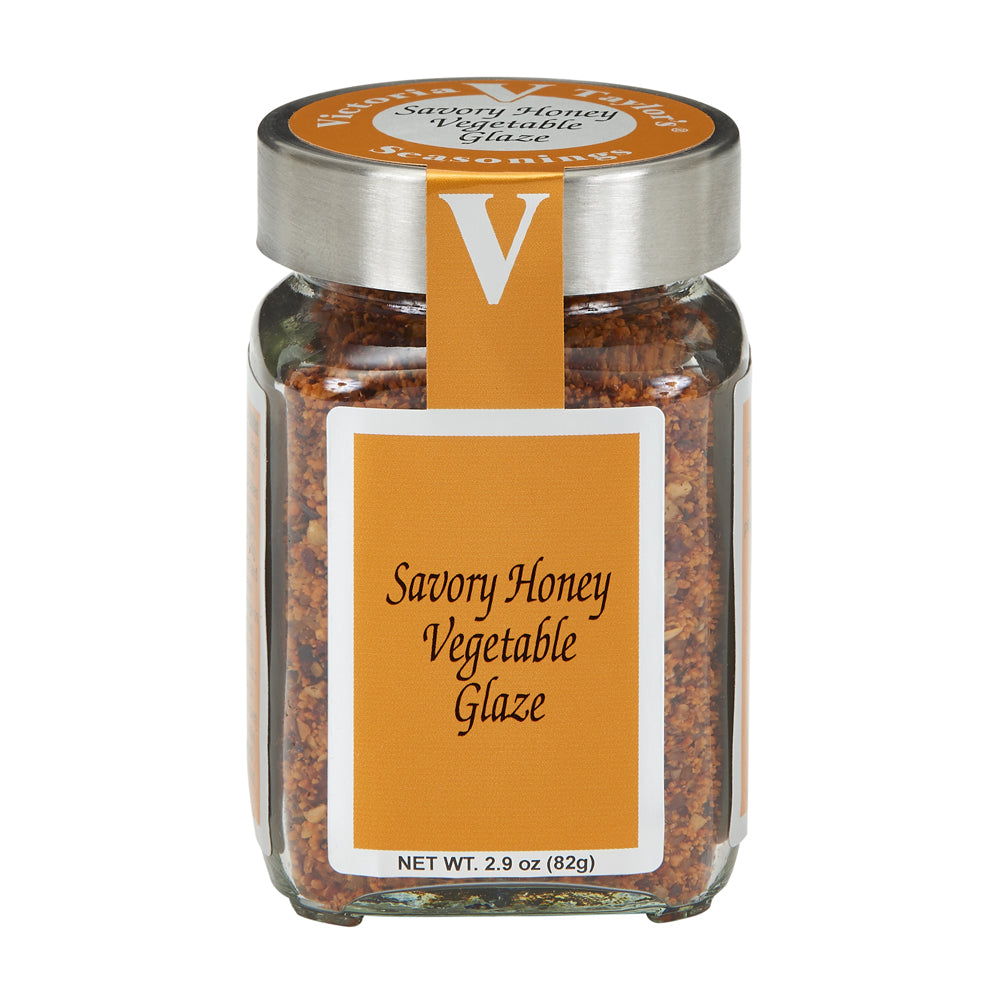 Savory Honey Vegetable Glaze
Root vegetables are seasoned with a combination of herbs and spices, then roasted to bring out their natural sweetness. A side dish for the whole family. Also sold as Honey Aleppo Seasoning.
Honey granules (cane sugar, honey), demerara sugar, sea salt, garlic and onion, spices (chili pepper, ancho chili, black pepper and cumin), Aleppo pepper (contains vegetable oil, salt), paprika, citric acid, smoke flavor, red pepper oil.

Processed in a facility with products that may contain Dairy, Sesame, Soy, and/or Wheat.
Featured Recipe
Roasted Root Vegetables with Savory Honey Vegetable Glaze
A colorful, soul warming and hearty side dish for cooler months. The sweetness of the roasted vegetables is a great match for the Savory Honey Vegetable Glaze
RECIPE